Del Christensen: internet can't be lawless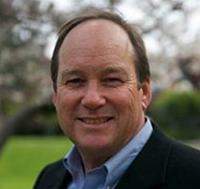 Del Christensen, Chief of Global Business Development for Bay Area Council. [Photo provided to chinadaily.com.cn]
"I agree with president Xi that there should be rules on the internet, or some standard that the world should abide to for better cooperation and trade. The internet is not a lawless zone. Every other subject like finance, military, and medicine all have rules, the internet should be no different," said Del Christensen, Chief of Global Business Development for Bay Area Council.
The comment came after President Xi Jinping delivered a speech in a video message on the opening ceremony of the third World Internet Conference.
The third World Internet Conference is under way in Wuzhen, Tongxiang of East China's Zhejiang province, until Nov 18.
The conference, whose theme is "Innovation-driven Internet Development for the Benefit of All – Building a Community of Common Future in Cyberspace", is composed of forums, an expo, and a launch event in addition to the opening and closing ceremonies.
It will hold 16 forums covering 20 hot issues, such as internet economy, internet innovation, internet culture, governance in cyberspace and international cooperation on internet.
The annual event comes against the background of China's evolution into the world's second-largest economy with the world's largest base of internet users and a dynamic homegrown internet-driven industry.
The event has attracted more than 300 enterprises from across the world this year.