Entrepreneurs confident in development after 19th CPC National Congress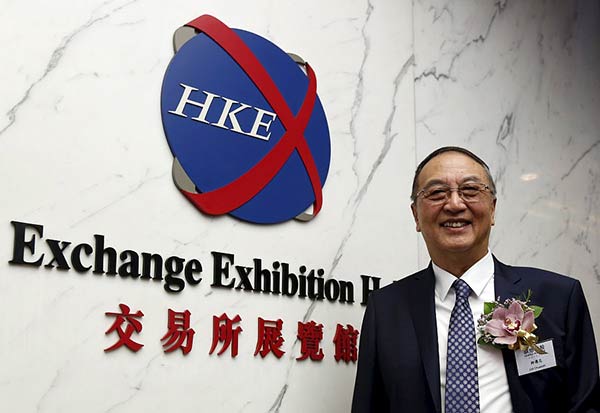 Liu Chuanzhi, chairman of Legend Holdings, poses in front of the logo of Hong Kong Exchanges in Hong Kong on June 29, 2015.[Photo/VCG]
"The report, which stated that the original aspiration and the mission of Chinese Communists is to seek happiness for the Chinese people and rejuvenation for the Chinese nation, signifies the Communist Party of China's lofty pursuit and great spirit," said Liu Chuanzhi, chairman of Legend Holdings.
Legend Holdings will keep the Party's and the government's requirements in mind and will innovate bravely to make breakthroughs, said Liu, who is also Party secretary of Legend Holdings.
He added that Legend Holdings would actively take part in the country's reform of business systems and give full play to the pivotal role of investment in boosting the real economy and will help build a multilevel capital market.