Alibaba's delivery arm opens smart warehouses for shopping bonanza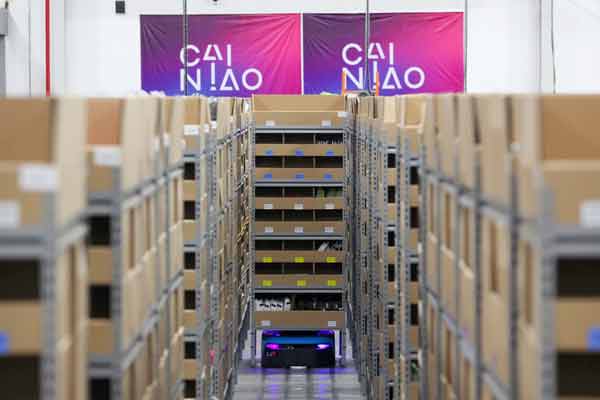 A Wifi-equipped, self-charging robot which is responsible for transporting goods is pictured at the quicktron of the logistics arm Cainiao Network of Chinese e-commerce giant Alibaba Group in Huiyang district, Huizhou city South China's Guangdong province, October 17,2017. [Photo/IC]
GUANGZHOU - Chinese e-commerce giant Alibaba's delivery arm Cainiao Network on Tuesday unveiled a flagship automated warehouse in Huiyang district, Huizhou city in South China's Guangdong province.
It is among several automated warehouses that Cainiao plans to set up across China for the upcoming "Singles' Day" shopping period.
According to Cainiao, the flagship warehouse has around 200 AGV (Automated Guided Vehicle) robots, which can help process more than one million shipments per day. In the past, sorters would pick up goods one by one in warehouses, but now robots can bring goods to the sorters.
The flagship smart warehouse, with more robots and larger storage space, is an updated version of an automated warehouse the company built in Huiyang in July. It will provide efficient logistics services for online shoppers in southern inland cities and Hong Kong.
Cainiao will open a variety of automated warehouses in cities such as Shanghai and Tianjin, and provinces including Guangdong, Zhejiang and Hubei before Singles' Day.
These warehouses will be equipped with automated production lines, AGV robots and robotic arms to improve logistics efficiency, said the company.
November 11 is known in China as Singles' Day because the date, 11-11, resembles four "bare sticks," a term used in China to refer to single people.
The day started to become associated with commerce when Alibaba launched a major promotional campaign for Singles' Day in 2009.