Toys 'R' Us to open 10 stores during National Day holiday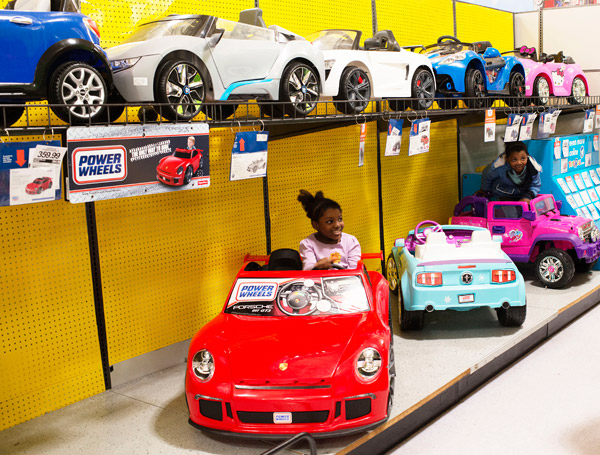 Children enjoy playing with motorized vehicles as their parents shop at Toys "R" Us in Alexandria, Virginia. The toy retailer is expanding its presence in China. [Photo provided to China Daily]
Leading US toy retailer Toys 'R' Us Inc's joint venture in China will open 10 new stores in the country during the upcoming National Day holiday, which starts on Oct 1.
The 10 stores, in Chongqing municipality, Guangzhou, Shenzhen, Hangzhou, Changchun, Harbin, Suzhou, Xi'an, Changsha and Chengdu will bring the total number of stores of the toy retailer to 150.
Managing director of Toys 'R' Us China Roy Sammartino, said their China retail business continues to perform well and believe the current business model is well accepted by the local consumers. Sammartino said they will focus on tier one, two to three cities and will invest in the Chinese market through their online and offline platforms.
The retailer's US operations are undergoing financial restructuring, but its Asia unit remains unaffected, said the company. Toys 'R' Us Inc filed for bankruptcy protection on September 18, after it was loaded with debt in a buyout more than a decade ago.
Operations outside the US and Canada, including about 255 licensed stores and joint venture partnerships in Asia, which are separate entities, are not part of the bankruptcy proceedings, Toys 'R' Us said.
Toys 'R' Us (Asia) Ltd is a joint venture 85 percent owned by Toys 'R' Us Inc and 15 percent by Fung Retailing Ltd. Andre Javes, president of Toys 'R' Us Asia Ltd, said the company is open for business and continues to serve its customers.