Alibaba formally enters gaming business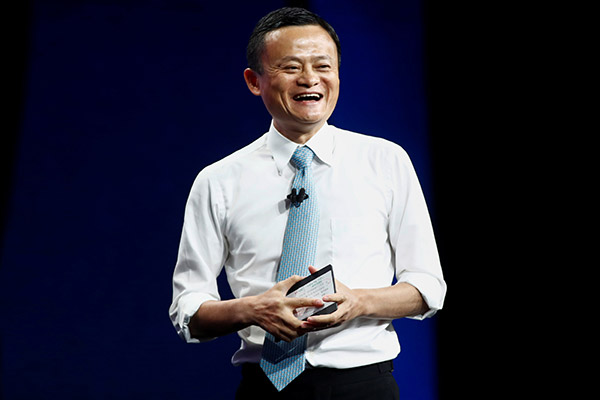 Jack Ma, Chairman of Alibaba Group, speaks at the Alibaba Gateway Conference in Toronto, Ontario, Canada September 25, 2017. [Photo/Agencies]
E-commerce behemoth Alibaba Group's founder Jack Ma, who pledged on at least two occasions that the company would never enter the gaming industry, seems to have changed his mind.
Ma said in 2008 that the company "would rather starve to death than live on games". In 2010, he said that Alibaba would not invest one penny in games.
But the company did not stick to that principle too long. Alibaba Digital Media and Entertainment Group announced on Monday that it will establish a gaming business group.
Zhan Zhonghui, former chief operation officer of Net-Ease, will take charge of the gaming business group. Zhan joined NetEase in 1999 and left the company in 2011 to set up his own company EJoy in Guangzhou. During his time at NetEase, Zhan helped the internet company to grow its headcount from 10 to 4,000 and set up a leading game development team.
Chen Wei'an, product operation manager at EJoy for World of Warcraft and Starcraft 2, as well as Wu Yunyang, the leading developer at EJoy for the self-produced games Journey to the West 2 and Fantasy Westward Journey, will join Alibaba's newly formed gaming unit together with Zhan.
In an internal letter to all Alibaba's staff, Zhan said the company would "pursue excellence as long as it steps into an industry". The company will improve its ability in developing its own games and integrate research and development with operation in the hope of developing games that have high popularity and a good response from the market, he said.
According to the China Gaming Industry Report jointly released on July 25 by Beijing-based Game Publishing Commission and market consultancies CNG and IDC, the sales revenue of the Chinese gaming industry surged 26.7 percent to 99.8 billion yuan ($15 billion) in the first half of this year, the majority 70 percent contributed by Tencent and NetEase.
But an Alibaba spokesman said the gaming market capacity is big enough to include more participants.
Alibaba's Digital Media and Entertainment Group's Chairman and CEO Yu Yongfu said the gaming unit would leverage the resources created by its sister platforms such as online videos and movies.
Prior to this official launch of its own gaming business group, Alibaba tested the waters at the beginning of 2014 by announcing the rolling out of its mobile games platform. In June of the same year, Alibaba acquired internet company UC mobile and games company 9Games. Two months later, it invested $120 million in US mobile game developer Kabam.