Minister: Lithuania hopes to expand economic cooperation with China
The freight train is full from China to Lithuania, but it comes back empty.
"How to use this train back for our exports: this is also a question that we should take on board and consider, how to promote our exports."
The Lithuanian Vice-Minister of Economy, Lina Sabaitiene, made these remarks in an interview with China Daily on Friday, while talking about the first cargo train which set off from Wuxi in East China's Jiangsu province for Lithuania in June for reloading goods before moving ahead to Germany and France.
Bringing freight trains linking China and countries in Europe and those along the Belt and Road Initiative, or CHINA RAILWAY Express, through Lithuania is chief among the efforts the country is making to participate in the China-proposed initiative, comprising the Silk Road Economic Belt and the 21st Century Maritime Silk Road, which aims to build trade and infrastructure networks connecting Asia with Europe and Africa on and beyond the ancient Silk Road routes.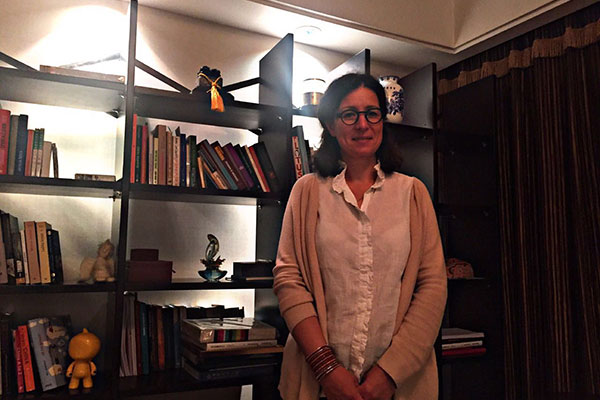 Lina Sabaitiene, vice-minister of economy of Lithuania. [Photo by Tan Xinyu / chinadaily.com.cn]
"We have a big interest in transport and in logistics," Sabaitiene said, adding that her country is working hard to have parcels from China go through Lithuania. The vice-minister then wants to use Lithuanian ports or railways to distribute the cargo to western Europe, although she noted there is a fierce competition for this between Lithuania, Latvia and other countries.
Joining the European Union in 2004 and the Eurozone in 2015, Lithuania is a country with a population of about 2.85 million that covers markets with a total population of 700 million, including EU and Scandinavian countries. And it also has the only non-freezing port in the Baltics, Klaipeda, which connects sea, land and railway routes from east to west.
According to an analysis by Enterprise Lithuania, a non-profit agency under the country's Ministry of Economy, the trade gap between China and Lithuania has tended to narrow.
As a report issued by the agency in 2017 shows, in 2015, Lithuania's imports exceeded exports more than seven times, with imports increasing by almost 9 percent to 725 million euro ($866 million) and exports growing by 0.2 percent to 102 million euro. In 2016, the volume of imports declined by 2 percent to 708 million euro, and total exports grew by 20 percent to 123 million euro, sending the imports to an amount six times that of the exports.
On that subject, Sabaitiene said, "We want to further expand our [China and Lithuania] cooperation and investment, which is still at the beginning stage".
One of the important tasks for Sabaitiene and her delegation in this trip to China is to promote the free economic zones in Lithuania, so as to attract more Chinese investment to the Baltic state.
There are seven free economic zones in Lithuania, which, as Sabaitiene said, provide enterprises with tax incentives and other favorable policies. Yet no Chinese company has started business in these zones up to now.
Additionally, a pool of talents who have received higher education and can speak fluent English and other foreign languages, a large market accessibility, the "made in the EU" label, technologies and infrastructure in Lithuania are only some advantages Sabaitiene mentioned in her interview.
As Lithuania tries to strengthen relations with China, she said, her country hopes mutually beneficial cargo transports between the countries become a fixture.
"We not only want the first try at trains that go from China to Lithuania, but also we want to make regular [trips], and frequent ones. Of course, we have to fill in with freight."