Monetary policies likely to tighten to fight economic risks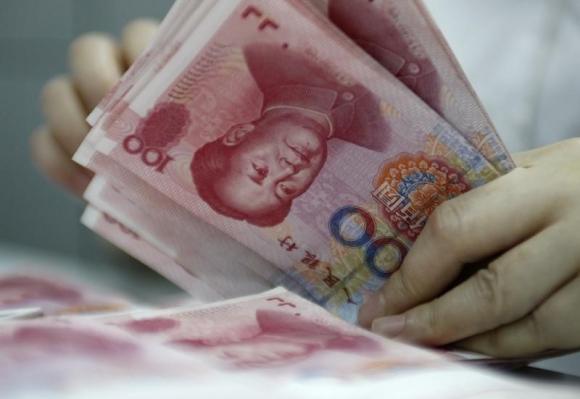 An employee counts yuan banknotes at a bank in Huaibei, Anhui province June 22, 2010.[Photo/Agencies]
Monetary policies are expected to become relatively tight in the second half of this year, as fending off financial risks has become a greater challenge than stabilizing growth, said economists and analysts.
They spoke ahead of the release of second-quarter macroeconomic data, scheduled for Monday.
The change may mean less monetary liquidity in the market, as the government strengthens measures to tackle risks.
Economists said the evidence of the central bank's switch of focus in its monetary policy is found in a quick review of the 2017 financial stability report, released on July 4.
It shows that although the People's Bank of China, the central bank, used the exact same wording describing its monetary policy stance-"prudent and neutral"-there was a change. It said it would keep liquidity and credit growth "at a basically reasonable level" this year. This was a change from last year, when it said it would keep liquidity and credit growth "ample and at a reasonable level".
That minor difference in wording in the midyear report put a greater priority on prevention of cross-sector financial risks, economists said.
"The central bank's expected fine-tuning of its monetary policy in the second half will depend less on changes in fundamentals, reflected by such indicators as CPI and employment. It has shifted its focus to adoption of monetary tools to tackle risk challenges," said Su Jian, an economist at the Economic Research Institute of Peking University.
Su said how China manages risks will hinge on how financial policymakers coordinate their roles during the upcoming Central Financial Work Conference, which is expected to open on Friday and involve discussions of the integration of financial regulatory bodies' roles.
Stable growth in the first half means the central bank does not need to continue to issue excessive credit to spur growth, Su said.
China's year-on-year GDP growth reached a higher-than-expected 6.9 percent in the first quarter and is widely expected to be 6.8 percent for the second quarter before easing mildly in the coming quarters.
"Even if the economy slows a bit in the second half, it is almost a certain thing that China will achieve its annual target of 6.5 percent," he said.
Deng Haiqing, chief economist at Jiuzhou Securities, said in a research note on Monday that economic fundamentals are no longer a major concern for policymakers implementing monetary policy in the second half.
He said he expected consumer prices to grow by 2 percent this year, falling well within the country's target of staying below 3 percent.
China's June consumer price index rose by 1.5 percent year-on-year, in line with market expectations, the National Statistics Bureau said on Monday. The producer price index, which gauges factory-gate prices, rose by 5.5 percent in June from a year earlier.
With little concern about spurring growth, the macroeconomic environment is not likely to loosen in the second half of this year, so that the country can press ahead with its efforts to fend off financial risks and reduce leverage levels, research institutions said.
China International Capital Corporation predicted M2, a broad measure of money supply, is expected to grow by only about 9.6 percent in June year-on-year, the same as May. That level is significantly lower than those seen in recent years, which often reached 13 percent, arousing concerns from the financial markets.
China is eyeing 12 percent year-on-year M2 growth for this year.
The central bank said earlier that the decline of M2 growth "may become a new normal" for the future.