US companies finding niche markets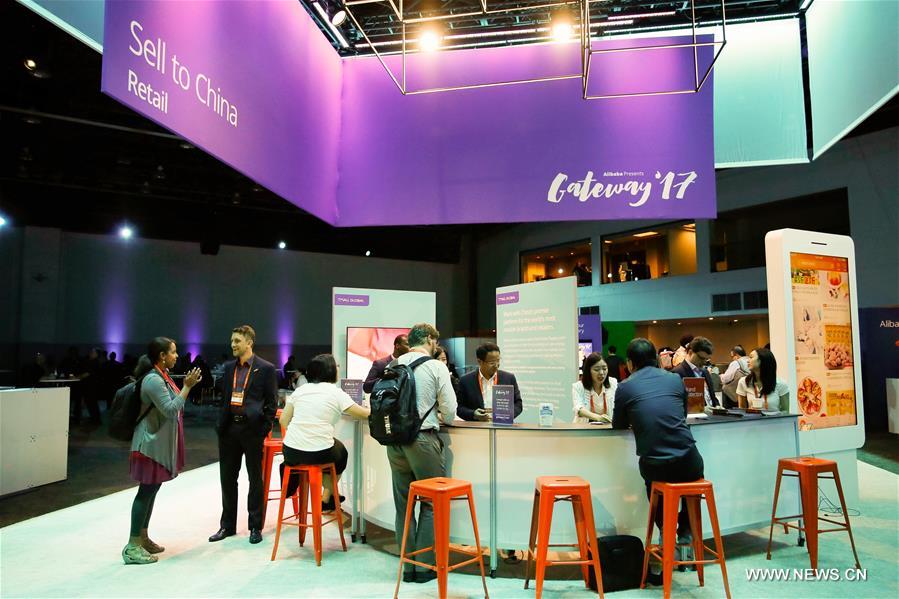 Photo taken on June 21, 2017 shows view of the Gateway' 17 held in Detroit, the United States. Gateway' 17, a conference held by Alibaba in Detroit on June 20-21, features presentations and breakout sessions aimed at educating attendees on what and how to sell to China, especially through e-commerce platforms, so that they can grow their businesses and go global. [Photo/Xinhua]
Ocean Spray didn't realize that dried cranberries would be so popular with young women when it moved into the Chinese market two years ago.
The US-based food and beverage company was one of a wide array of small and medium-sized enterprises, or SMEs, at the Gateway '17 summit that was encouraged to sell its goods to China's expanding middle class.
Other businesses at the two-day gathering, including baby and maternity, beauty and skin care, agriculture, apparel and seafood, were represented on Wednesday, the final day.
A highlight of the event was a stirring speech by Jack Ma, executive chairman and co-founder of Alibaba Group Holdings Ltd, whose company is a driving force for US firms selling products in China online.