All firms equal under 'Made in China 2025' plan: Official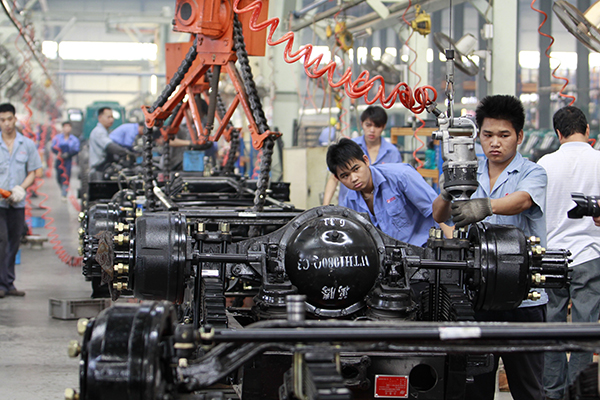 Workers on a motor vehicle production line at a factory in Qinzhou, Guangxi Zhuang autonomous region. [Photo provided to China Daily]
BEIJING - A senior Chinese official Wednesday defended the "Made in China 2025" plan and reassured foreign firms that the plan will treat all companies equally.
"Policies and measures under the 'Made in China 2025' are applicable to both domestic and foreign businesses, and all companies will be treated equally," Xin Guobin, Vice Minister of Industry and Information Technology, said at a press conference.
The plan does not contain restrictions on foreign investment or policies to force out foreign companies, Xin said.
Unveiled in May 2015, the plan aims to boost manufacturing innovation in China and promote development in 10 key sectors, including robotics, aerospace equipment and new materials.
Xin noted many targets for market share of domestic brands under the plan are forecasts or expectations, rather than mandatory.
To step up financial support for the plan, Xin said China plans to set up an investment fund, which he said is still under discussion and has no timetable.