Telling world China's tech story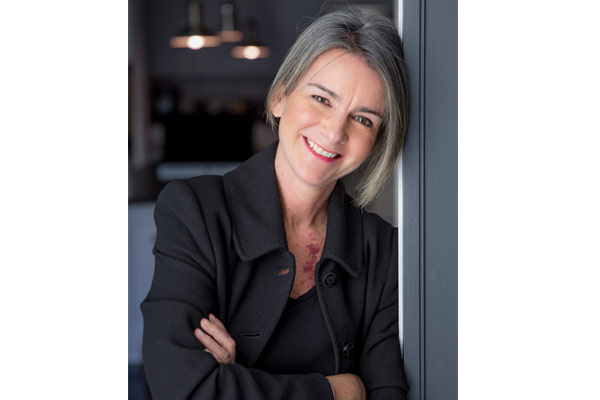 Aedhmar Hynes, CEO of Text100.
It is probably a little known fact, but a woman is leading a major effort to communicate the achievements and capabilities of Chinese technology companies to the world.
If those outside the mainland know a lot about the impact of China's Internet Plus strategy, some credit must go to the United Kingdom-headquartered Text100 Global Communications, a public relations firm that counts some of China's best-known tech labels among its clients. Text100, which is affiliated to Next Fifteen Communications Group plc, is a global integrated communications agency with more than 600 consultants across 22 offices worldwide.
Led by Aedhmar Hynes, 51, CEO, Text100 has informed the world about China's world-class tech enterprises. She is very much aware of Chinese tech companies that have made rapid strides in innovation, artificial intelligence, smart manufacturing, virtual reality, gadgets, e-commerce and online payments.
Among Text100's Chinese clients are: Lenovo Group, the world's largest PC maker; Tencent Holdings Ltd, Chinese internet giant; and China Telecom Corp Ltd, which is engaged in the provision of wireline and mobile telecommunications services. Its key global accounts include IBM, Cisco, Xerox, MTV and British Airways.
The number of Chinese clients is poised to grow, she said. "China is an interesting market for us and we see a huge opportunity for our business based on China's 'new normal' (of consumption-led, services-driven economic growth). The fact that Internet Plus and 'mass entrepreneurship and innovation' are two key aspects of the government's strategy is important for us as we believe that both these aspects are also at the core of Text100," said Hynes.
Despite slowing economic growth rate, she is optimistic about Text100's future role in China. "China's population size and the number of people to communicate with-both are humongous. We are only just at the beginning of our business development here. We see that not just as an opportunity for ourselves but as an opportunity for our clients in China."
She is confident Text100's operations in Beijing and Shanghai will help tell China's tech story to the world in an effective way.
"I think we have a really strong client base, with clients that are doing innovative work, where we have the opportunity to not just do media relations but perform work related to their social media strategy, digital content and overall communications strategy. We have the opportunity to develop in this market over time," Hynes said.
The biggest challenge in China, she said, is finding the right talent continually. "It's a highly competitive market and we are very selective of whom we hire."
Communicating in a dynamic, evolving environment requires communicators who are agile and can anticipate what is likely to happen next, she said.
In this respect, Text100 is fortunate because it has always been serving the technology industry, she said. "We are very comfortable with change and innovation. Our job is to stay one step ahead and make sure that we, as an agency, are also innovating how we use these technologies and platforms to provide a consistent brand experience for our client stakeholders."
Under her tenure, Text100 has grown into a leader in global communications of tech companies and is a thought partner to more than 250 clients across the world.
Hynes oversees a staff of over 600 at 22 offices spanning North America, the Asia-Pacific region and Europe.
"The biggest opportunity for Text100 is that many technology companies see China as a very important market for them. For us it's an opportunity to work with more clients in the technology sector. The other big opportunity for Text100 is we'll be working not just with technology companies but across industries where technology is proving to be disruptive," Hynes said.
Having been the CEO of Text100 for 17 years, Hynes has her own take from a communications perspective on the changes sweeping the global tech industry. "Communications and the way people receive information have changed more in the last 10 years than they have in the previous 50 years. The main driver of change is technology. Technology and digital are infusing every way that we receive information."
To inform "every way", Hynes said what is required is that every tech-focused PR firm must have a good leader. "You have to have a strong vision, be decisive and be able to lead a team based on your vision. It's important to look at the notion of what makes a good leader regardless of their gender.
"I think whether a woman is the leader or a man is the leader-that is based on capabilities and skills, and not based on being a man or a woman."