Belt and Road countries are China's dynamic trade partners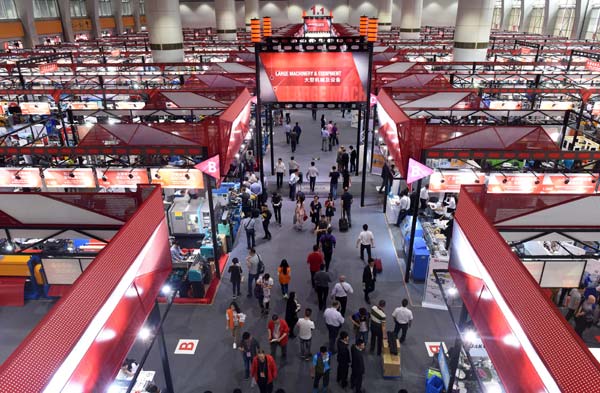 People visit the China Import and Export Fair, or the Canton Fair, in Guangzhou, South China's Guangdong province, April 15, 2017. The 121st Canton Fair kicked off on Saturday.[Photo/Xinhua]
More than half of foreign buyers and exhibitors at this year's spring Canton Fair, or 121st China Import and Export Fair, are from Belt and Road countries, organizers said.
Karn Chopra is a new buyer from India. This trip is the young man's first to the Canton Fair.
Karn said the fair is helpful to his business.
Although the young man said he knows little about the Belt and Road Initiative, he believes that trade between China and India will increase in the future.
"I think China and India are important trading partners." he said.
Because China is the world's second-largest economy and Indi