Feihe sales up 34% in first quarter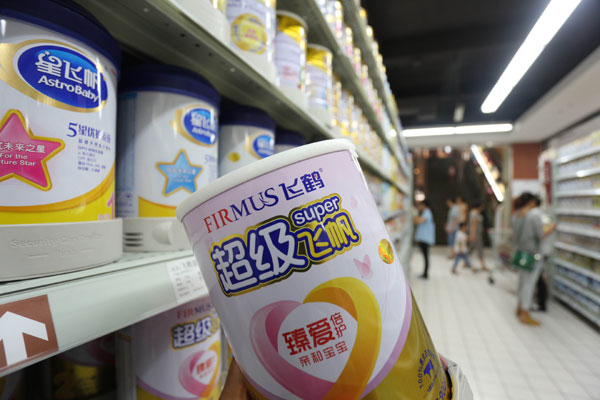 Milk powders in a supermarket in Xuchang, Henan province. Geng Guoqing / for China Daily
Feihe Dairy – a leading producer and distributer of infant formula, milk powder and soybean products – has had expediential growth in the past year, increasing 80 percent in sales in 2016.
Since then, in the first quarter of 2017, the domestic baby formula brand has grown by 34 percent, compared to the same time in 2016, and the company's high-end sector has had a 191 percent increase year-on-year.
Feihe Dairy sales reached a total worth of 6.8 million yuan ($980 million) in 2016.
The company competes with more than 70 foreign manufacturers of baby formula in the Chinese infant formula market, which supply more than 1000 imported brands to the public. Feihe Dairy also competes with 108 domestic producers of the product, developing more than 2000 brands.
Cai Fangliang, president of Feihe Dairy, said the goal of the company in 2017 will be to focus on developing and researching their formula, suitable for infants and toddlers.