Chinese company buys half of Argentine mine from Barrick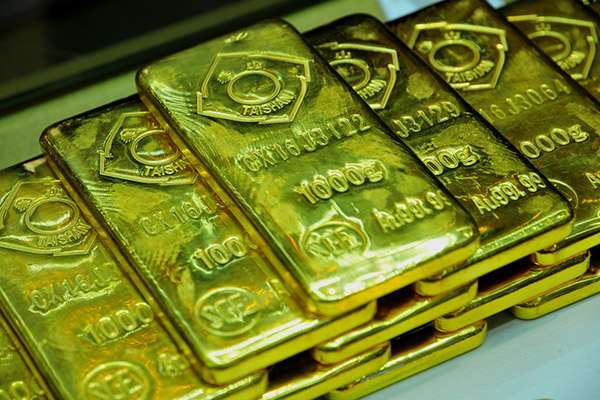 Gold bars display at an expo in Beijing, Nov 22, 2016. [Photo/VCG]
China's Shandong Gold Mining will buy half of the Veladero Mine in Argentina from Barrick Gold for almost $1 billion, Financial Time reported on Thursday.
The portion of the Veladero Mine Shandong Mining bought is expected to produce as much as 830,000 ounces of gold this year.
Shandong Mining and Barrick Gold will also look at options for developing Pascua Lama, an unfinished project that Barrick Gold put on hold in 2013, and joint investments in the gold-rich region straddling the border of Argentina and Chile.
Barrick Gold, the world's largest producer of the precious metal, said proceeds from the sale of stakes in one of its biggest mines will be used to pay back debt and fund future investments.
The deal between Shandong Mining and Barrick Gold also shows that after a multiyear downturn in the industry, mining companies are looking to spread costs and risks through partnerships and joint ventures, instead of developing new mines and projects on their own.
Shandong Gold Mining, which is listed in Shanghai with a market value of almost $10 billion, produced 1.2 million ounces of gold in 2016. Its flagship project is an underground mine called Sanshandao, which reaches depths of 1.1 km.