German company sees bright future for Chinese solar energy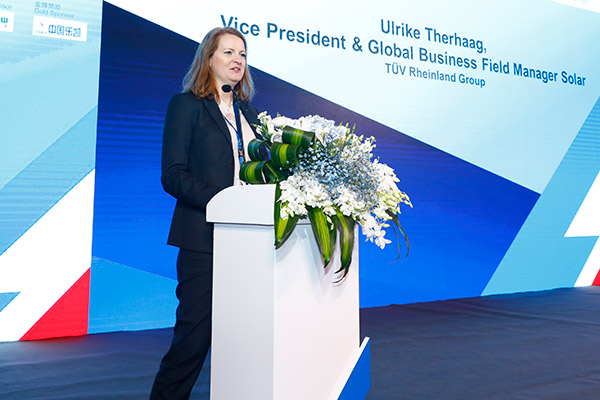 Ulrike Therhaag, vice president and global business field manager of TUV Rheinland's solar operations. [Photo provided to chinadaily.com.cn]
China's photovoltaic solar power capacity more than doubled in 2016, but solar companies need to focus on quality if this growth is to be sustainable, according to German testing and technical services provider TUV Rheinland.
A surge of new installations raised China's PV-solar capacity to 77 GW by the end of 2016, with Chinese solar businesses contributing 24 GW of power to the country's electricity grid over the course of that year, according to data from the National Energy Administration.
Despite this rapid growth, clouds continue to hang over the industry. The Chinese government lowered its target for installed solar capacity by the end of 2020 to 110 GW from 150 GW in November, a 27 percent reduction, as worries of oversupply in the domestic market began to resurface.
Chinese solar equipment exports fell 10 percent last year, the first drop since 2013, with the industry continuing to be hampered by anti-dumping duties in several key markets, including the US, EU, India, Australia and Canada, according to Chinese business magazine Caixin.
According to Ulrike Therhaag, vice president and global business field manager of TUV Rheinland's solar operations, these setbacks only represent the latest in a series of challenges the industry has had to overcome in recent years, and the overall outlook for China's PV-solar industry remains promising.
"Despite considerable ups and downs in the industry over the past decade or longer, solar energy continues to have a bright future, primarily because of its importance as a source of clean energy," said Therhaag.
But many analysts are concerned that companies' focus on cost-cutting rather than quality could undermine the long-term future of the industry.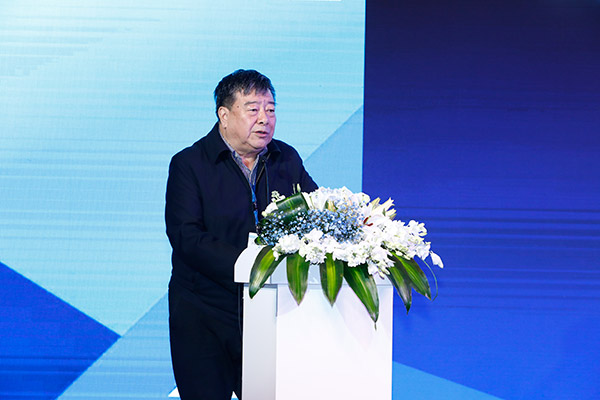 Shi Dinghuan, president of the China Renewable Society. [Photo provided to chinadaily.com.cn]
"Quality problems will not only have an impact on companies' operational efficiency but also have an impact on the whole industry," said Shi Dinghuan, president of the China Renewable Society. "Quality is the key to supporting the industry's development."
Therhaag believes that there is also increasing consensus within the industry that things need to change.
"Many enterprises that have endured these turbulent times have realized that their sustainable growth—and indeed that of the industry as a whole—depends on products with superb quality, in addition to technological innovation on their part," she said.
Helping solar companies see the light
TUV Rheinland hopes to play a key role in helping the industry manage this transition. Founded in 1872, the Cologne-headquartered company has been working with companies in the PV-solar industry since the 1990s and has been active in the Chinese market for more than five years.
Now, the company is using this huge experience to create integrated solutions for Chinese solar power companies to help them improve every aspect of their business.
"We see the need in the industry for integrated solutions along the whole value chain, from planning, development, construction to the final operation of power plants. TUV Rheinland is the only TUV [technical inspection association] that has been active in photovoltaics for more than 30 years. This gives us a wealth of experience from which the industry can benefit," said Therhaag.
The company is also helping its Chinese clients expand into new markets, not only by working with them to meet its safety and technical standards, but also through the support of its extensive applied R&D team, which employs PhDs across the globe.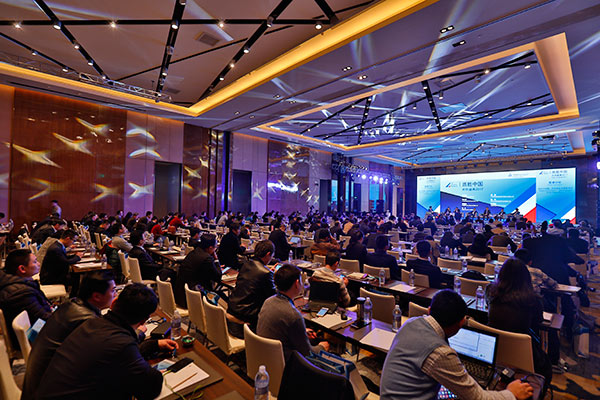 The company's annual solar congress has also become an important platform for PV industry pioneers to exchange ideas on quality and technologies. [Photo provided chinadaily.com.cn]
To support this effort, TUV Rheinland has invested heavily in building up its testing and service systems in China, and has even established its own fully-owned solar testing labs in the country to provide accurate and impartial reports.
"Compared to our competitors that also come from outside of China, we are the only one with fully-owned labs in China. This is in our opinion to the benefit of the PV-industry," said Therhaag.
The company believes helping Chinese companies comply with its PV industry standards will not only help these manufacturers win contracts overseas, but will also support the development of the industry more widely by helping to reduce risk for the different stakeholders in solar power projects, from investors and banks to engineering, procurement and construction contractors.
"There are so many interests involved and there are so many risks need to be mitigated. To make sure that everyone gets what he is signing up for, a third party needs to overlook such projects," said Therhaag. "This is our way to provide also a significant support to a sustainable development of the PV industry and especially the local PV installation in China, avoiding the problems that we have seen in other countries with rapid growth in PV installation."
The company's annual solar congress, which it first launched in 2015, has also become an important platform for PV industry pioneers to exchange ideas on quality and technologies.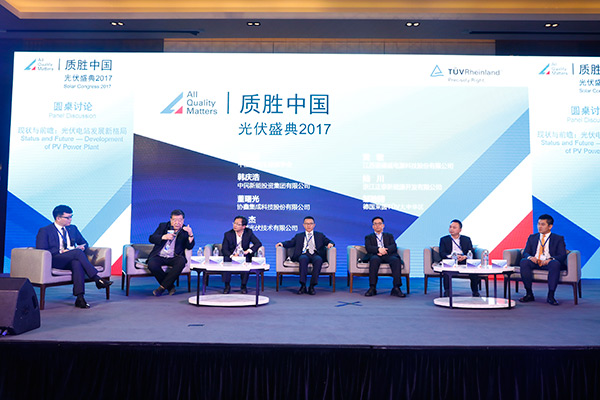 The company's annual solar congress has also become an important platform for PV industry pioneers to exchange ideas on quality and technologies. [Photo provided chinadaily.com.cn]
The 2017 event, held on March 13-14 in Wuxi, Jiangsu province, attracted more than 200 leading businesses, including PV system developers and solution providers GCL New Energy Holdings and Trinasolar.
These efforts have already paid off handsomely for TUV Rheinland. In 2016, the company's China unit contributed 50 percent of its global solar business's total sales revenue, according to Therhaag.
Looking forward, TUV Rheinland will continue to support China's PV industry development.
"We hope that with TUV Rheinland's credibility in the global photovoltaic industry, and its vast experience and professional knowledge garnered over more than 30 years, we will be able to help the Chinese PV industry in its thrive for a sustainable development during this new phase, thereby benefiting the industry as a whole," said Therhaag.