Media digest on Xiongan New Area plan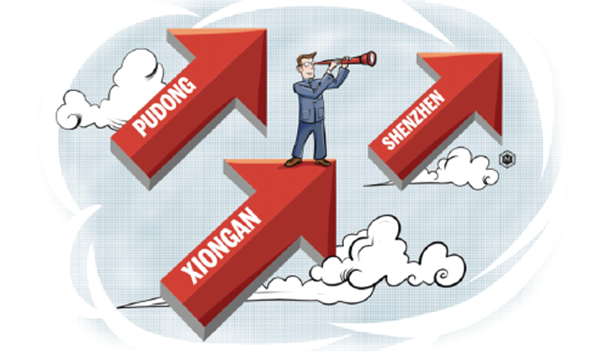 [Ma Xuejing/China Daily]
Editor's note:
China announced over the weekend a historic decision to establish the Xiongan New Area in Hebei province as part of measures to advance the coordinated development of the Beijing-Tianjin-Hebei region.
Poised at the same level as the Shenzhen Special Economic Zone and the Shanghai Pudong New Area, the area is "crucial for the millennium to come", according to an official circular. Now let's take a look at what foreign media is discussing about the plan.
"Beijing, home to 22 million people, is trying to curb population growth and relocate industries and other 'non-capital functions' to Hebei in the coming years as part of its efforts to curb pollution and congestion."
- China launches new economic zone in Hebei to promote integration
Reuters, April 1
"The removal of non-capital functions from Beijing is part of a greater strategy to integrate the development of Beijing, Tianjin and Hebei for a better economic structure, cleaner environment and improved public services."
-Xiongan is China's new special economic zone
The Straits Times, April 3
"Since 2014, the government has planned to jointly develop Beijing, the port city of Tianjin and Hebei province to boost regional and economic development in the northern region, and bridge the economic disparity between the capital and the industrial and rural areas surrounding it."
-China to establish new economic zone near Beijing
AP, April 1
"According to plans unveiled by the Chinese government, the New Economic Zone of Xiongan will cover 2,000 square kilometers and house a host of facilities relocated from Beijing - including markets, schools, research institutions and hospitals."
-China to build giant new city
BBC World Business Report, April 3