Boao Forum delegates issue economic declaration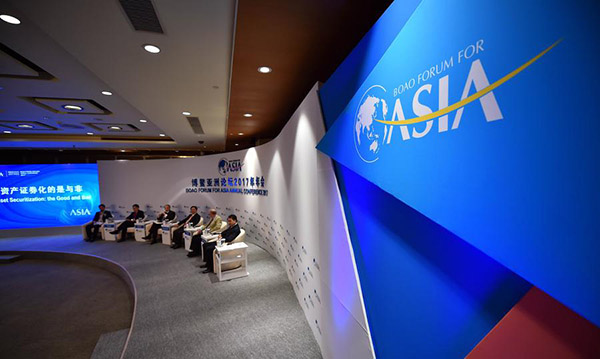 Delegates speak at the Boao Forum for Asia in Hainan Province on March 24, 2017. [Photo/Xinhua]
Asian economies should stay committed to the course of open markets, inclusive growth and continued economic cooperation to ensure shared prosperity and sustainable growth in the region, members of the Boao Forum for Asia said in a declaration on Sunday.
The declaration stated that de-globalization and trade protectionist rhetoric and actions have caused serious concerns about possible disruptions to global trade and growth.
The four-day forum, themed "Globalization and Free Trade: The Asian Perspectives", ended on Sunday in Hainan province.
The declaration said the root cause of the challenges facing the world economy is not globalization but the failure of the existing systems of global governance to keep up with profound changes in the world's economic landscape.
It called on governments to recognize globalization as a positive force, and commit to reform and strengthen the international economic order and global governance system.
Government should also reject trade protectionism and continue to promote liberalization of cross-border trade and investment, it said.
The declaration also urged governments to explore diverse forms of cross-border, public-private partnerships and to actively promote technological innovation and cross-border movement of knowledge and information to narrow the global development gap.