More reforms in pipeline for SOEs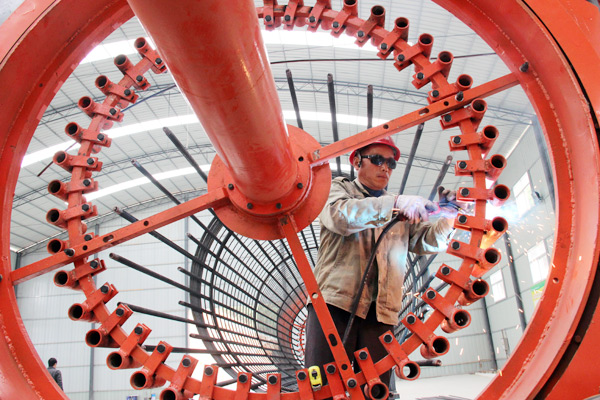 A worker prepares a steel frame for an expressway bridge in Youxian county in Hunan province. LI AIMIN / FOR CHINA DAILY
China will prioritize and accelerate the restructuring of steel, coal and power businesses in its major State-owned enterprises to improve operational efficiency and enhance the profitability of State assets, the top State-owned assets regulator said on Wednesday.
Eager to crack hard nuts such as overcapacity, low commodity prices and financial losses, the State-Owned Assets Supervision and Administration Commission will deepen the reform of SOEs from these three priority sectors via business reshuffles, reorganization and mixed ownership reforms.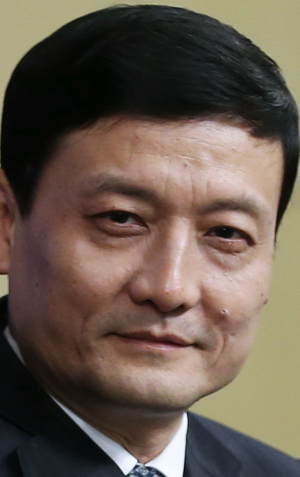 Xiao Yaqing, minister of the State-Owned Assets Supervision and Administration Commission [Photo provided to China Daily]
In addition to steel, coal and power, other sectors, including petroleum, gas, railways, telecommunications, civil aviation and military-related industries, will also be given priority to conduct mixed ownership reforms, said Xiao Yaqing, minister of the SASAC.
Xiao said the government will invest more in optimizing management and operations to help unprofitable SOEs and reduce the number of "zombie companies" this year.
"Zombie companies" are economically inviable businesses, usually in industries with severe overcapacity, which only survive due to financing from the government and banks.
"Affected by lower coal prices and the saturated global steel market, the steel, coal and power sectors are confronted with more overcapacity problems and comparatively accommodate more 'zombie companies'. This is the fundamental reason why these three areas have to be addressed first," said Ding Rijia, a professor at the China University of Mining and Technology in Beijing.
The central government reorganized 22 central SOEs, including China Ocean Shipping (Group) Co and China Shipping Group, CNR Corp and CSR Corp, over the past three years. It also established new businesses such as AECC Commercial Aircraft Engine Co and China Tower Corp Ltd in 2016 and 2014, respectively.
So far, China has set up more than 200 funds worth more than 600 billion yuan ($87.36 billion) to support SOEs and private companies.
Chen Qingtai, former deputy director of the Development Research Center of the State Council, said the central government's reforms aim to explore new State-owned asset management models focused on the management of capital, find effective methods for a mixed ownership economy and improve corporate governance.
"SOEs with overcapacity, pollution and financial loss issues pose a major threat to China's economic structure," said Fan Hengshan, deputy secretary-general of the National Development and Reform Commission, the nation's top economic regulator.
Fan said the country therefore is turning to SOE mergers to create more global powerhouses and avoid cutthroat competition.
Zheng Yiran contributed to this story.