Investment agencies to manage 7 regions' pension funds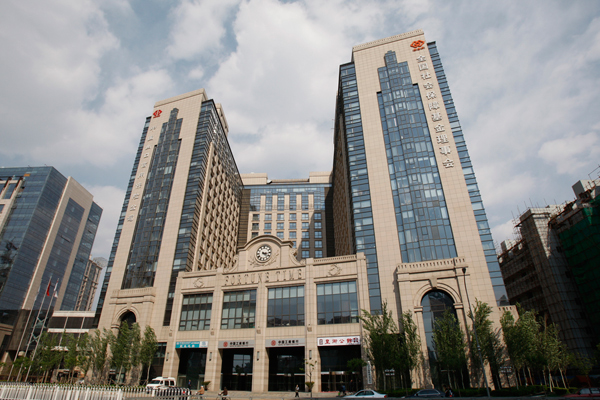 The logo of the National Council for Social Security Fund is seen on high-rise buildings in this file phto taken on April 23, 2008. [Photo/VCG]
The central government has allowed pension funds worth 360 billion yuan ($52.4 billion) from seven provinces and cities to be managed by professional investment agencies as it moves to address the problem of a rapidly aging society and the potential pension fund shortage.
Wang Zhongmin, vice-chairman of the National Council for Social Security Fund, said on Monday that the NCSSF will manage the funds on behalf of the seven local governments, including Beijing and Shanghai.
Media reports have cited people familiar with the matter as saying that the latest batch of pension funds will likely enter the stock market as early as this week.
Wang said that there is no certain "buying window" for the NCSSF in the stock market.
Under the current policy, a maximum of 30 percent of pension funds is allowed to enter the stock market.
When asked about how much of the latest batch of pension funds will be allocated in overseas markets, Wang said that was subject to the central government's regulation.
About 9 percent of the NCSSF's fund is currently invested in overseas assets.
Pension funds can currently only be invested in low-yield bank deposits and government treasuries.
The total value of the country's pension funds reached 3.99 trillion yuan as the end of 2015, according to data.
Jin Weigang, director of the Institute of Social Security Research, said entrusting the pension funds to professional investment firms is a positive step to ensure the sustainable growth of the country's pension coverage.
"The initial 360 billion yuan allowed to enter the market is less than 10 percent of the total value of the funds. The government should gradually expand it and make investment return a sustainable source for the growth of the country's pension funds," Jin said.