Chinese investors pull back on overseas spending in January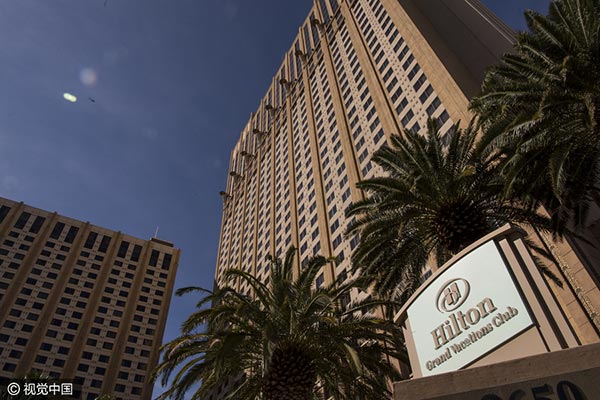 A Hilton Worldwide Holdings Inc Grand Vacations Club hotel stands in Las Vegas, Nevada, US, Feb 24, 2016. [Photo/VCG]
China's outbound direct investment dropped 35.7 percent on a year-on-year basis to $7.73 billion in January, the Ministry of Commerce has announced.
Foreign direct investment into the country fell 9.2 percent in January to $12 billion, compared to the year before.
Ministry spokesman Sun Jiwen attributed ODI drop mainly to the fact that China was coming off a high level reached in 2016 and an early Spring Festival last month.
Chinese investment in global manufacturing and information technology businesses grew 79.4 percent and 33.1 percent year-on-year respectively in January.
During the same period, the country's ODI in real estate development and cultural and entertainment sectors in overseas markets fell 84.3 percent and 93.3 percent year-on-year respectively.