Beijing welcomes more visitors in 2016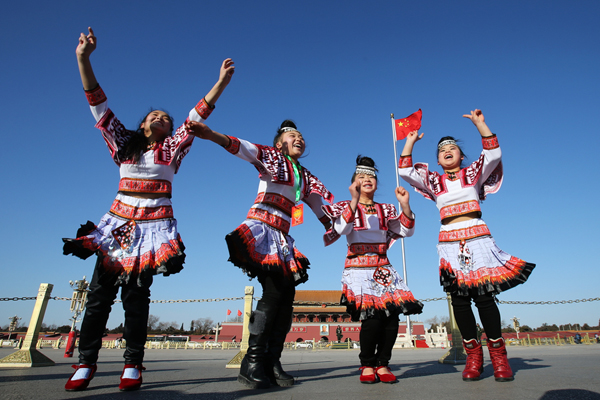 Toursits take photos at Tian'anmen square on Jan 21, 2017. [Photo/IC]
BEIJING - Beijing saw 285 million tourist arrivals across all transportation in 2016, up 4.6 percent year-on-year, according to the Beijing Municipal Commission of Tourism Development Tuesday.
Total tourism revenue grew 9 percent to 502 billion yuan ($73 billion) last year.
Beijing has 504 star-rated hotels, over 2,000 travel agencies and 41,000 registered tour guides.
"We hope to increase Beijing's tourism revenue by 8.5 percent in 2017," said Song Yu, director of the commission.
In the meantime, Beijing's inbound overseas visitors fell last year. Data from the municipal statistics bureau showed about 4.2 million overseas tourists visited Beijing in 2016, a year-on-year decline of 0.8 percent.
Song said Beijing would work on a more flexible visa service and further simplify tax-refund procedures to lure more visitors.