AB InBev optimistic about growth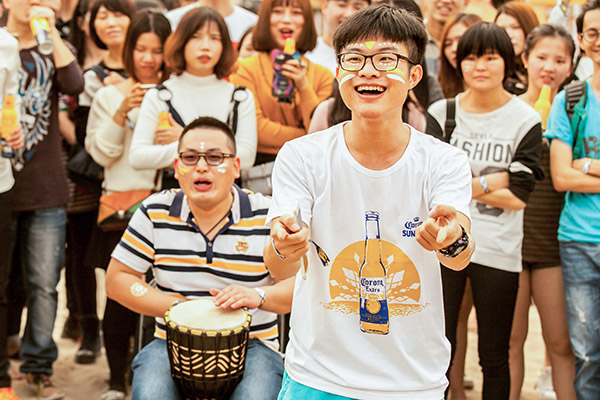 A young man dances to African drum beats at the Corona Sunsets Music Festival held in Guangzhou, Guangdong province recently. [Photo provided to China Daily]
Anheuser-Busch InBev SA/NV, the world's biggest brewer by sales, is optimistic about maintaining double-digit growth in sales of its super premium brands in China this year, given that strong demand for its products continues to increase, a top executive said in an interview.
"We see an obvious trend for consumers who want more from the beer market in China, especially in the south and in the first-tier cities. Consumers are demanding different types of beer and are willing to pay more for a swig of the imported stuff," said John Hsu, vice-president of super premium brands of AB InBev China.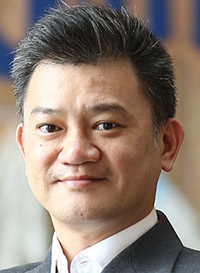 John Hsu, vice-president of super premium brands of AB InBev China. [Photo provided to China Daily]
"Although the growth of China's overall beer industry is slowing down, we have seen double-digit annual growth in the import volumes of super premium beer in the past three years," Hsu told China Daily.
Premium and super premium beer is the sector beer makers believe shows the most promise to break through the current bottleneck in beer sales in the Chinese market, to generate rapid growth.
Although total sales volumes of the beer sector in 2015 fell 4.9 percent year-on-year, sales of premium beer and super premium beer increased by 9 percent and 17 percent respectively, according to Fang Gang, a Beijing-based beer marketing specialist.
"The midrange and low-priced beer still commands at least 80 percent of the beer market in China, but supply exceeds demand in that segment," he said.
In response, local breweries like Tsingtao Beer, Yanjing Beer and China Resources' Snow Beer, launched a number of premium products in the past two years to compete against imported brands that now sit at the top of the sales pyramid.
But the premium and super premium market in China is actually still under development, according to Zhu Danpeng, a researcher at the China Brand Research Institute, specializing in food and beverage business.
"To develop the market, cultivating a beer culture is the key," said Hsu from AB InBev China, which sells 20-odd premium and super premium brands in China, including Corona and Stella Artois.
For example, AB InBev brought the Corona Sunsets Music Festival to Guangzhou in southern China's Guangdong province last weekend. It built a 7,000 square meter artificial beach there, where young people danced to music, while holding Corona beer served with lime in their hands.
"We will introduce more premium beer and the top brand of each type to Chinese consumers," Hsu said.
"By linking a brand to a particular drinking ritual and lifestyle, we hope to build up special connections between consumers and different products."