Govt takes measures to stabilize Chongqing's property market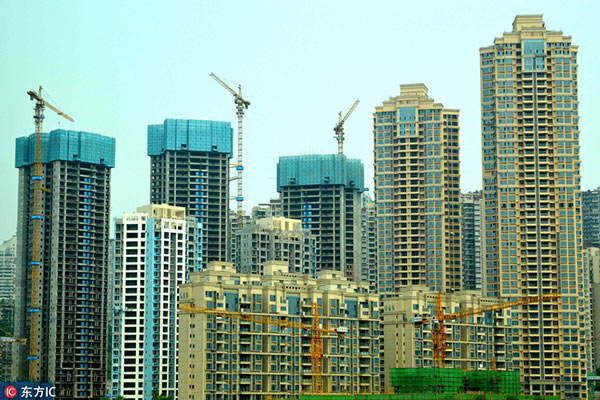 A general view of a residential construction site in Chongqing, May 4, 2016.[Photo/IC]
Housing authorities in Chongqing said average residential property prices and transaction volumes were stable in recent months, amid reports that buyers were flocking to the city to speculate on real estate.
Reports on social media said investors eager to take advantage of the relatively low prices of Chongqing's residential property market had flown from all over the country to visit projects, pushing up average housing prices.
"In fact, the residential property market in Chongqing was stable in recent months. Since the beginning of 2017, the daily transaction volume was about nine percent lower than daily average of December 2016," Chongqing Daily reported on Thursday.
The average price was flat at 7,632 yuan per square meter compared to December 2016.
Chongqing welcomes people to settle in the most populous city in southwestern China, however, the government will take measures to curb property speculation, which disturbs the market and creates property bubbles, according to the newspaper.
The city will strictly implement rules of the property tax pilot reform, the newspaper added.
For non-permanent residents who don't work or run companies in Chongqing, they have to pay the property tax when buying a second property, which will be levied every year, even after the home is transferred.
Shanghai and Chongqing were the first Chinese cities to enforce property ownership taxes in 2011, raising taxes on those with multiple homes to penalize speculators.
However, little progress has been made since then. In November, Lou Jiwei, the finance minister at the time, said China was actively pushing forward reforms on property taxes, and President Xi Jinping mentioned earlier that taxes are a way to address speculation in the market.
Wu Yiyao contributed to this story.