China's producer price up 3.3% in November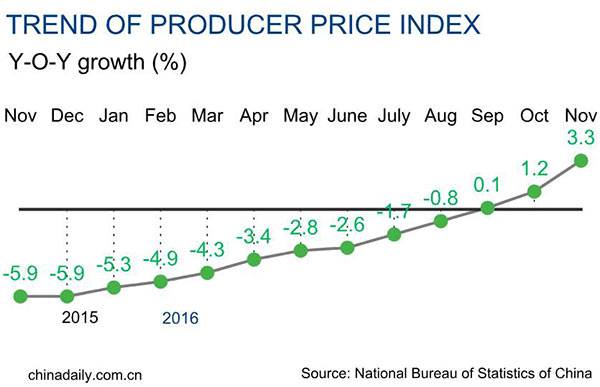 BEIJING - China's producer price index (PPI), which measures costs for goods at the factory gate, beat market expectations to reach a five-year high in November, official data showed Friday.
The reading rose 3.3 percent year on year, the highest reading since October 2011, according to the National Bureau of Statistics (NBS).
On a month-to-month basis, it increased 1.5 percent.
Factors including rising prices of coal and steel might lead to continuous rises in PPI, analysts pointed out.
The PPI figures came along with the release of the consumer price index, which rose 2.3 percent year on year in November, and gained 0.1 percent on a monthly basis.