Lego opens first Asian factory in China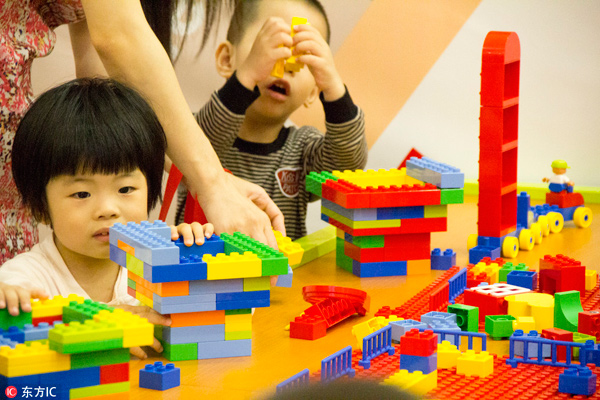 Children play Lego at a supermarket in Guangzhou, Guangdong province. [Photo/IC]
SHANGHAI - The first Asian plant of the Lego Group, located in Jiaxing city of East China's Zhejiang province, has started operations.
The factory, covering over 160,000 square meters, officially opened last Friday after a year of trial operations. It has some 1,200 employees and will mainly serve the Asian market.
Richard Wong, general manager of Lego Asia manufacturing, said that in the past, Chinese children could not get new Lego products for several months after their release due to long-distance shipping.
The Jiaxing plant will produce new products simultaneously with other plants worldwide and will adjust production in accordance with demand, said Wong.
Lego plans to open chain stores in 40 Chinese cities in the next four years, aiming to expand the market from first-tier to second- and third-tier cities by 2020 through a combination of online and offline sales, according to the company.
Lego entered the Chinese market in 1993 and the company has seen robust growth in the country. Its 2015 sales revenue in China registered annual growth of over 30 percent.