China's Hebei cuts 14 million tons of steel capacity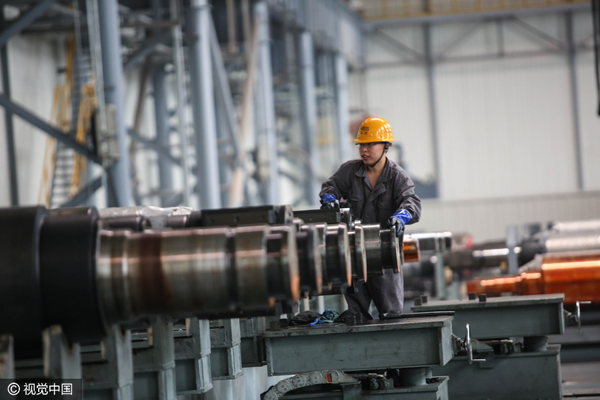 A worker at a steel plant in Tangshan, North China's Hebei provine. [Photo/VCG]
SHIJIAZHUANG - Hebei, China's main iron and steel production province, cut 14.6 million tons of steel capacity in the first 10 months, its target for the whole year, the provincial government said Monday.
Iron production capacity was cut by 15.8 million tons from January to October, 5 million tons more than the state-assigned task but still 2 million tons short of the provincial target, said a local government statement.
A total of 54 coal mines were closed during the period, cutting coal production capacity by 14 million tons.
Cutting overcapacity is high on the reform agenda as excess capacity in sectors such as steel and coal has weighed on China's overall economic performance. Hebei is to cut 17.3 million, 14.2 million and 13.1 million tons in iron, steel and coal production this year.