Chinese currency gains importance in Latin America: Experts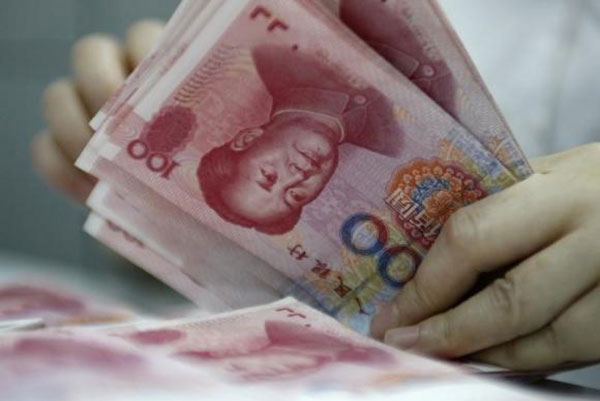 An employee counts yuan banknotes at a bank in Huaibei, Anhui province June 22, 2010.[Photo/Agencies]
BUENOS AIRES - The Chinese currency yuan is gaining importance in Latin America, due to ever closer financial collaboration between the Asian nation and the region, as well as the deepening of the yuan's globalization, experts said.
On Oct 1, the yuan joined the International Monetary Fund's (IMF) basket of currencies, named the Special Drawing Rights (SDR), with a weight of 10.92 percent, a very important step for its process of internationalization.
The IMF's decision has produced a positive impact on the economies of countries like Argentina, because "China is the main foreign direct investor in Argentina, above American and European investments," local analyst Jorge Castro told Xinhua.
"China is also the buyer of over two-thirds of the country's agricultural exports," said Castro, director of Argentina's Institute of Strategic Planning (IPE).
"The use of the yuan as a global currency will accelerate the pace of Argentina's agricultural exports and will lead to a growing yuan market in Argentina as a result of direct investments," Castro said.
HSBC, the first bank in Argentina allowed to use the yuan for foreign exchanges, has carried over 1,500 foreign operations since 2011 involving 500 million yuan ($72.5 million), said Juan Pablo Scasserra, the bank's head of global trade.
"Operating in the yuan allows Argentinean exporters and importers to negotiate better terms with their Chinese counterparts, among other benefits," he said last month in Argentina.
The Inter-American Development Bank (IDB) also sees the internationalization of the yuan in Latin America as positive, for it will facilitate trade and open up alternative lines of financing, Alexandre Meira da Rosa, the IDB's vice president, told Xinhua last month.