China's Jan-Oct power use growth picks up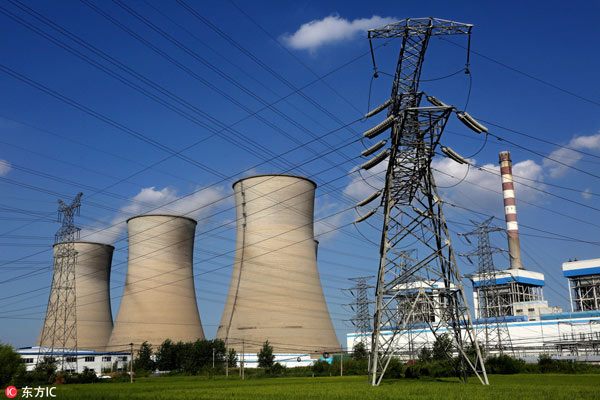 A power plant in Huaian, East China's Jiangsu province, Aug 27, 2016. [Photo//IC]
BEIJING - The growth of power use in China, a key barometer of economic activity, continued to accelerate in the first ten months due to more consumption by the service sector, official data showed Friday.
Power consumption grew 4.8 percent year on year in the first ten months, compared with a 0.8 percent-rise in the same period last year, according to the National Development and Reform Commission (NDRC).
Electricity consumed by the service sector expanded rapidly in the first ten months, up 11.6 percent, compared with 5.1 percent-rise and 2.3 percent-rise in the agricultural and industrial sectors, respectively, Li Pumin, secretary general of the commission, said during a press conference.
Power use in information, computing and software industries surged 15.2 percent year on year, power use by commerce, hospitality and catering industries grew 9.9 percent, while financial and real estate industries as well as business and residential services rose 12.6 percent.
China has been re-balancing its economic structure from manufacturing and investment to services and consumption.
The service sector grew 7.5 percent in the first half of the year, accounting for 54.1 percent of the overall economy, up 1.8 percentage points from a year earlier, official figures showed.