Company delays paying salaries until after Singles Day shopping holiday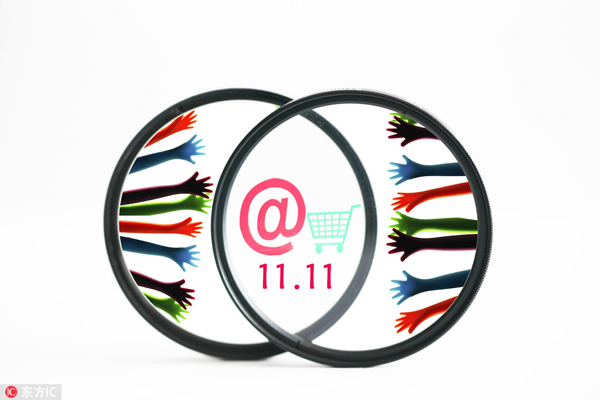 A cartoon for Nov 11 online shopping festival [Photo/IC]
A catering company in Chongqing recently announced plans to delay paying its employees' salaries until next month, in an effort to curb the potential excesses of shopaholics on Alibaba's Nov 11 online shopping festival.
The notice, pasted on a board beside the company's entrance, stated that the company hopes to guide employees to save their money and avoid inharmonious situations at home.
The 31-year-old general manager explained that he made this decision based on his own experience, as last year he spent almost 20,000 yuan ($2,950) on online purchases, including an 8,000-yuan computer that he rarely uses.
The manager also explained that the average age of the company's employees is 25, and young people generally have minimal savings. Nevertheless, in the run-up to the online shopping festival, he found that employees were already starting to select discounted commodities, and worried that they might spend their entire salaries, which would normally be given out on Nov. 10. If so, the employees might be forced to pass a month in drastically reduced circumstances, which could take a toll on their work performances.
An employee confirmed that many workers had recently been viewing and selecting goods to purchase on the day of the shopping festival. However, the notice put a damper on these plans. Most workers believe that even if they choose to be "shopaholics" during the festival, that behavior doesn't influence their work. In the employee's view, the company shouldn't deprive its workers of their right to consumption.
Meanwhile, some employees support the decision, admitting that they would otherwise engage in unhealthy spending behavior.
On last year's Singles Day, or "11.11", Alibaba broke its own previous record with 91.2 billion yuan in sales, or more than double the total online sales from Thanksgiving, Black Friday and Cyber Money combined, according to a Fortune report.