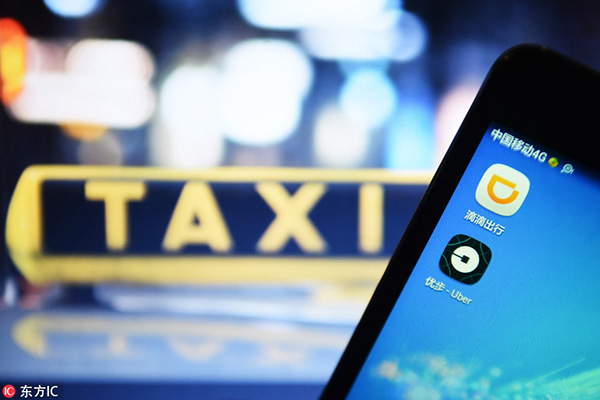 The mega merger between the top two ride-hailing service providers in China may hit a roadblock as the country's antitrust watchdog says it is investigating the case.
The Ministry of Commerce said at a news conference in Beijing on Friday it was investigating whether the merger deal between Didi Chuxing and the China unit of the US-headquartered Uber Technologies Inc suggested a potential monopoly.
Shen Danyang, spokesman for the ministry, said that Didi and Uber China completed the merger deal on August 2; right after the two announced their agreement to tie-up on August 1 without filing any application to the ministry in advance.
"So far the antitrust bureau of the ministry has asked Didi to explain the reason of not filing application and required the company to submit related documents," Shen said.
According to him, the bureau has talked to related government organizations and enterprises to understand the market competition of the ride-hailing industry brought by the deal and will push the investigation forward to make sure the playing field is leveled and the interest of consumers is protected.
The Beijing-based Didi Chuxing was not available to comment on Friday.
Didi announced at the beginning of August its decision to acquire Uber's China operations, creating a ride-sharing titan estimated to take about 90 percent of the market.