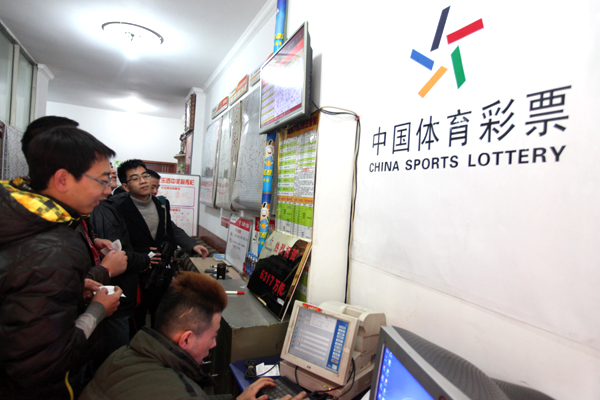 People buy lotteries at a sports lottery shop in Baoji city, Shaanxi province, on Nov 21.[Photo/CFP]
BEIJING - China's lottery sales rose 7.8 percent year on year to 34.62 billion yuan ($5.2 billion) in May, new data showed on Friday.
Sales of welfare lottery tickets increased 1.8 percent year on year to 18.37 billion yuan in May, while sports lottery sales jumped 15.6 percent to 16.25 billion yuan, the Ministry of Finance said in a statement.
In the first five months of 2016, total lottery sales stood at 160.29 billion yuan, representing a mild increase of 0.5 percent from a year earlier.
May's lottery sales in South China's Guangdong province rose by 967 million yuan from a year ago, while Shandong, Hubei, Hunan and Yunnan also posted large increases, according to the statement.
Under lottery management rules, money from ticket sales must cover administrative fees and public welfare projects as well as the jackpot.