CIMC ENRIC to use Internet Plus solutions to sustain growth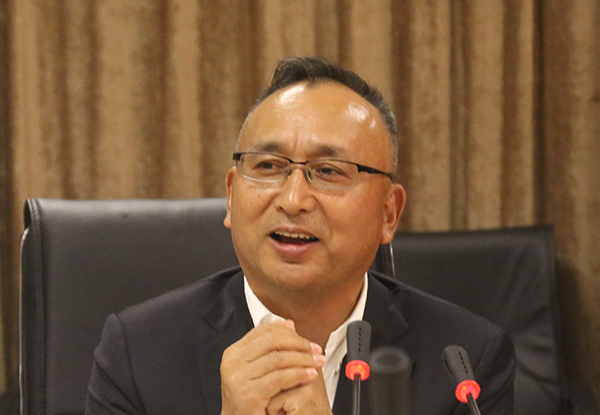 Shi Caixing, deputy general manager of CIMC ENRIC
CIMC ENRIC Holding Ltd - the energy, chemical and liquid food equipment subsidiary of China International Marine Containers (Group) Ltd - will bring more Internet Plus solutions into its natural gas equipment industrial chain this year to sustain stable growth, a top executive said on Monday.
The Internet Plus strategy - the integration of cloud-computing technology, big data and the internet of things into manufacturing - was one of the elements in the Made in China 2025 plan that was unveiled in 2015. The plan aims to transform China's manufacturing sector into a high-tech and efficient one that has a lower environmental impact.
Technologies including intelligent management systems, connected industrial operations and big data analysis, will be applied in the control systems of compressed natural gas and liquefied natural gas fueling stations, said Shi Caixing, deputy general manager of CIMC ENRIC.
They will also be applied to the remote monitoring system for LNG gasification station, gas-fired boilers and ship control systems to be used in LNG carriers and LNG-powered vessels, he said.
Shi said that even though the market of energy-related products was still confronting challenges, such as lower prices and weak demand, the price reform of China's natural gas industry will further stimulate domestic natural gas consumption during the 13th Five-Year Plan (2016-20).
With China aiming to raise the share of clean energy within its total primary energy consumption mix, natural gas has become increasingly critical.
State-owned energy companies such as China National Offshore Oil Corp and Sinopec Group have already raised their LNG imports to meet growing demand, as well as investing in conventional natural gas and unconventional resources including shale gas production to raise domestic output.
"Applying 'Internet Plus'" approaches will lead to improvement in productivity and resources efficiency, but its potential benefits are even greater if it is extended to include all stages of the value chain - suppliers, manufacturers and customers," said Zhao Ying, a researcher at the Institute of Industrial Economics of the Chinese Academy of Social Sciences in Beijing.