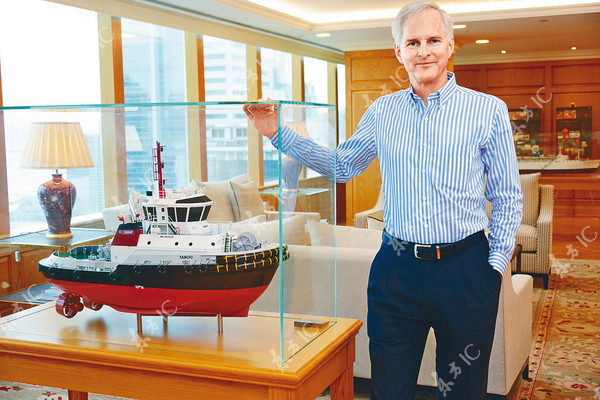 John Slosar, chairman of Swire Group, in this file photo taken on Sept 26, 2014 in Hong Kong [Photo/IC]
China's economic development and growth strategy, with its increasing emphasis on innovation and urban growth, will create new opportunities for Swire Group in the consumer and service markets, the group's chairman John Slosar said on Tuesday.
Despite the recent economic slowdown, Slosar is still optimistic about China's growth potential.
"Looking ahead, China will continue to be a significant growth driver for the group," he said.
Laying out his vision for the company, Slosar said Swire continued to seek new investment opportunities.
"If something new and interesting presented itself that we thought we could add value to, we would love to try new things in China," he said, adding there would be new opportunities in the consumer and service markets.
Slosar made the remarks whilst attending a book launch ceremony. In celebration of the Swire group's 200th anniversary this year and the 150th anniversary of the opening of its first office in China, Swire and Shanghai Joint Publishing launched a commemorative book in Beijing.
"The Taikoo Way – Swire in China for 150 years" chronicles the business experiences of the Swire family over six generations. The story of the Swire group's 150-year history in China is a testament to the group's long-term business strategy and also reflects the many historical changes in Chinese society and China's economy.