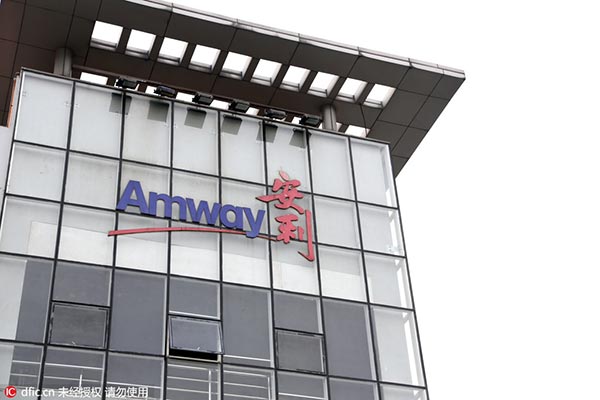 The office building of Amway is pictured at Zhangjiang Biological Medicine Industry Incubator in Shanghai, March 2, 2015.[Photo/IC]
WELLINGTON - New Zealand tourism chiefs were celebrating Thursday after the mountain resort town of Queenstown won a major contract to host 10,000 salespeople of a Chinese company.
Amway China will be sending 10,000 of its top salespeople to Queenstown, in the South Island, for five days, as a reward for hard work.
Chief executive of the government's Tourism New Zealand agency, Kevin Bowler, said the contract would be a major boost to the economy.
The NZ$50 million ($34.83 million) in value is estimated just from the company's spending on the incentive alone, Bowler said in a statement, adding that each of the 10,000 staff will also contribute additional personal spending while in the country bringing the total even higher.
Mayor of Queenstown Lakes District Vanessa van Uden said the benefits would extend far outside Queenstown itself.
CEO of Destination Queenstown tourism agency, Graham Budd, said in the statement the deal would deliver a significant boost to the business community in autumn 2018.
The deal was publicly confirmed by Prime Minister and Minister of Tourism John Key in Shanghai.
"This is by far the biggest incentive business New Zealand has ever won, and it sends a strong message that New Zealand is a serious contender in the global incentive market," Key said in a statement from his office.
"China is now our second-largest and fastest growing tourism market, contributing nearly NZ$1.7 billion ($1.18 billion) to the economy in 2015. And Chinese tourists have the highest daily spend of any of our visitors."