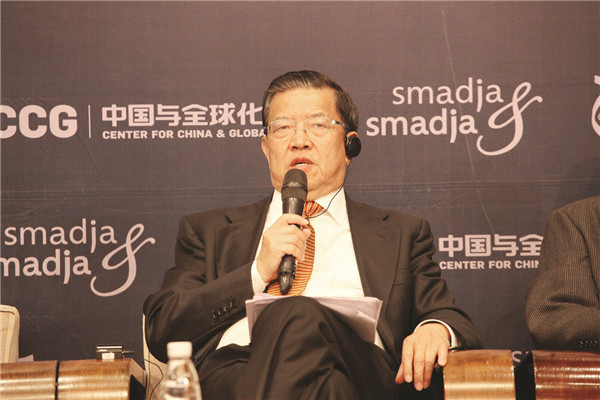 Long Yongtu, former vice-minister of commerce, said that the trend of Chinese companies going overseas is irreversible.CHEN YINGQUN/CHINA DAILY
Big, medium or small, domestic companies accelerate their global play across industries
China's most important holiday, the Lunar New Year, is drawing near, but entrepreneur Shu Wenbin has no intention of relaxing and taking time out to party. Instead, it's his busiest time of the year.
Apart from meetings with potential partners across China, the general manager of Continental Interior Design and Construction Ltd also plans overseas trips to the United States and other markets to seek out business opportunities he may able to seize after the holiday.
"China's real estate and construction industries have slowed down in the past two years, new residential and commercial projects are seeing sluggish growth, and investment prospects are uncertain," he said.
"Overseas markets, especially in Southeast Asia and South America will be new growth points. Prospects in European and US markets are also good."
Shu's company, which offers interior design and construction services, started its overseas business in 2012 through its partners, big state-owned enterprises operating overseas. The company has about 150 employees and annual revenue of about 300 million yuan ($45.5 million; 41.8 million euros), of which about 20 percent is from overseas.
It used to enjoy about 30 percent annual growth on average, but in the past two years, with slower growth in the construction sector and rising labor and material costs, searching for new opportunities globally has become an attractive option.