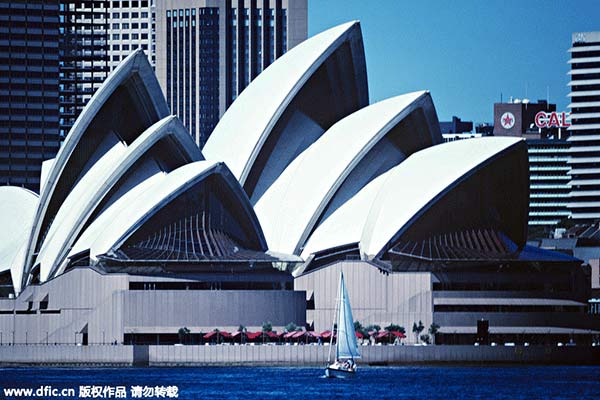 Sydney Opera House in Sydney Nov 11, 2014.[Photo/IC]
China's free trade agreements with South Korea and Australia came into effect on Sunday, giving the countries an edge in their efforts to boost exports of goods and services.
Under the deal with Australia, tariffs on 95 percent of Australian exports have been lifted, while obstacles will be removed to allow more Chinese businesses to invest in the country. Visas will also be relaxed for Chinese visitors.
The deal with South Korea will see China remove tariffs on 91 percent of Korean products over the next 20 years, while Seoul will eliminate tariffs on 92 percent of Chinese goods.
South Korean companies expect exports from China to grow in value to $1.35 billion by the end of next year thanks to the FTA, according to South Korea's Ministry of Strategy and Finance.
China is South Korea's biggest trading partner and largest export market. South Korea is also one of China's biggest foreign investors.
China is already Australia's largest export market, with commodities, natural resources and agricultural products at the top of its export list.
"These two FTAs will help speed up negotiations on other FTAs and the Regional Comprehensive Economic Partnership," said Shen Danyang, spokesman for China's Ministry of Commerce.
Lin Guijun, vice-president of the University of International Business and Economics, said, "The three countries were keen to conclude the deals as early as possible to boost exports to China, as well as gain the support of the public and companies to strengthen their political position."
Lin said the South Korea and Australia FTAs have advanced articles on service trade. Investment is also important, as the countries are major overseas investment destinations for Chinese companies.