There is a growing trend of diversifying portfolio by investors looking to emigrate. Instead of invest in bonds and stock to achieve the goal of moving to another country, Chinese investors have started to invest more in state project, launch companies and buy land and real estate. Chinese investment is making more contribution to local economy.
Forbes magazine has come out with a list of top 10 destinations where wealthy Chinese are investing most for emigration purpose. Oceania countries sit at the top spot while interest in North America has fallen due to change in policies. Middle and South Europe has started attracting wealthy Chinese investors.
Here are the top 10 investment destinations favored by Chinese emigrants.
No 10 United Kingdom
Investment required: Two million pound ($3.12 million)
Acceptable investment: Government bonds
Term of investment: Five years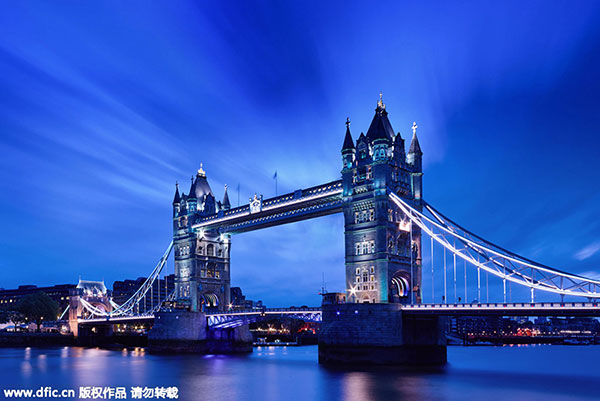 London's iconic Tower Bridge, Feb 26, 2015. [Photo/IC]