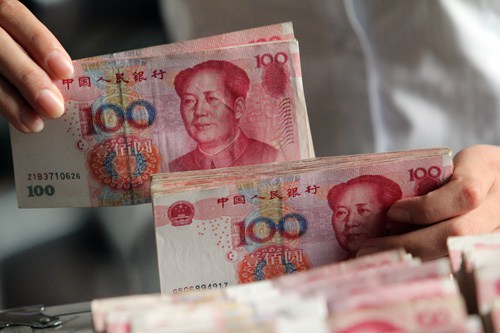 Companies will be allowed to lend and receive private loans for the sake of production management. [Photo provided to chinadaily.com.cn]
BEIJING - Companies will be allowed to lend and receive private loans for the sake of production management, according to the Supreme People's Court (SPC) Thursday.
Defining "private loans" as financial exchanges among individuals, legal entities and other organizations, the judicial explanation clarifies that private loan contracts signed by companies for production management should be recognized by courts as long as they do not violate the Contract Law, and such financial exchange activities should be protected.
Chinese courts closed more than 1 million private loan cases in 2014, a year-on-year increase of 19.9 percent, making private loans the second most common civil case after family.
"Allowing companies to conduct financing activities does not mean that they can do whatever they want for a loan," said Du Wanhua, a senior SPC official, at a press conference Thursday, adding that the document aims to ensure loan security and justice in pace with finance market reform.
The document specifies conditions in which private loan contracts should be deemed invalid, including a borrower knowing the loan is granted by financial institutions to the lender who then lends it out as usury, as well as knowingly lending funds for criminal activities.
Courts should reject cases on private loans involved in criminal activities and pass evidence to police or judicial organs.
According to the SPC, a borrower is obligated to pay interest in its entirety if the annual interest rate is not above 24 percent. If the rate is above 36 percent, a borrower has the right to demand lenders return the part of interest accrued over the 36 percent threshold if it has already paid for.
"Interest based on an annual rate between 24 and 36 percent is not legally valid either, but if it has already been paid, courts will turn down the borrower's request to demand it back," Du said.
The rules will take effect on Sept 1.