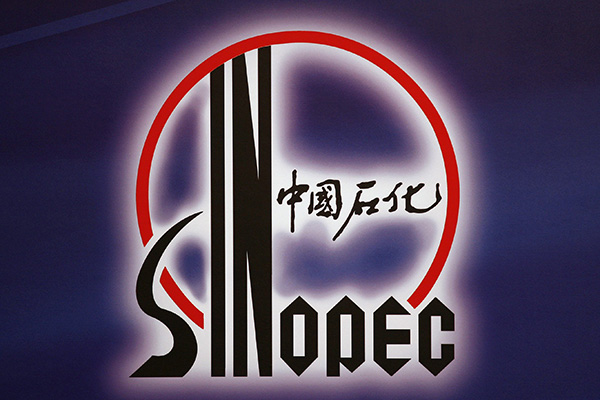 The company logo of Sinopec is displayed at a news conference in Hong Kong in March 30, 2009. [Photo/Agencies]
BEIJING - China's top oil refiner, China Petrochemical Corporation (Sinopec), on Tuesday denied media reports that it is bring nearly 40 percent of staff of its global unit back to China.
The reports were inaccurate, Sinopec spokesman Lyu Dapeng said.
The total number of Chinese staff in Sinopec's global exploration and production unit, also its wholly-owned subsidiary, Sinopec International Petroleum Exploration and Production Corporation (SIPC), are only around 700, and 263 of them will be relocated back to China's offices, under the company's regular job rotation system, Lyu said.
The staff mobility will optimize the company's human resources, and improve the management quality and operation efficiency, Lyu said, adding that more than 80 percent of all the employees in the SIPC are non-Chinese.
The oil giant is facing increasing pressure from downward trend in oil price, with both revenue and profit down in 2014. There has been speculation since beginning of 2015 about measures the company plans to take to cut cost and increase profitability.
Since State-owned enterprises rarely cut jobs, recalling overseas employees and reducing foreign postings seems to be a logical step to cut overhead cost.