China Mobile Communications Corp, one of China's three major domestic telecommunications carriers, has become the country's largest 4G telecommunications operator, according to statistics released by the company on July 14.
Its 4G customer base now is 200 million, and the telecom giant has sold more than 210 million 4G mobile smartphones since it started developing the 4G technology.
And this year from January to May, the company's 4G mobile phone sales reached 115 million units, covering almost 85 percent of the whole 4G market in China.
Now let's take a look at the top 10 phone brands that contributed most to China Mobile's 4G business from January to May.
No 10 Gionee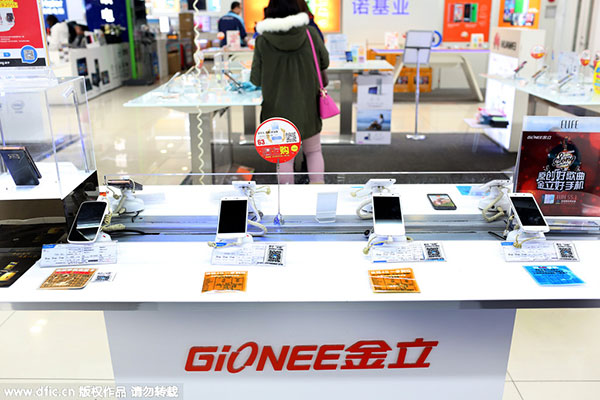 Ginoee phones are on display at a booth in a mall in Shanghai, Feb 16, 2015. [Photo/IC]