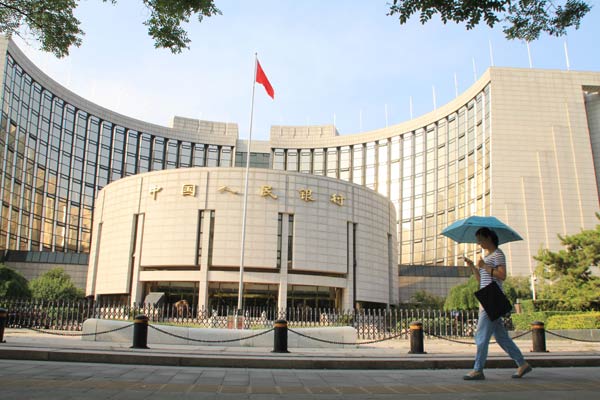 The headquarters of the People's Bank of China in Beijing. [Shi Yan / China Daily]
BEIJING - The People's Bank of China (PBOC), the central bank, released a report on Friday on the country's financial stability, saying financial reforms have been promoted in an orderly manner.
The annual report assessed the stability of China's financial system in 2014, saying the financial sector was healthy. Bank assets and liabilities continued to expand. More financial support went to small and micro enterprises, as well as agricultural projects.
Some enterprises faced climbing fundraising costs amid downward economic pressure, and the central bank has worked to relieve the problem, the report said.
In 2015, China will adapt to the economic "new normal" and prioritize transforming the growth mode and industrial restructuring. It will continue to implement active financial policies and stable monetary policies, while stepping up reforms and opening-up in the financial sector, it said.