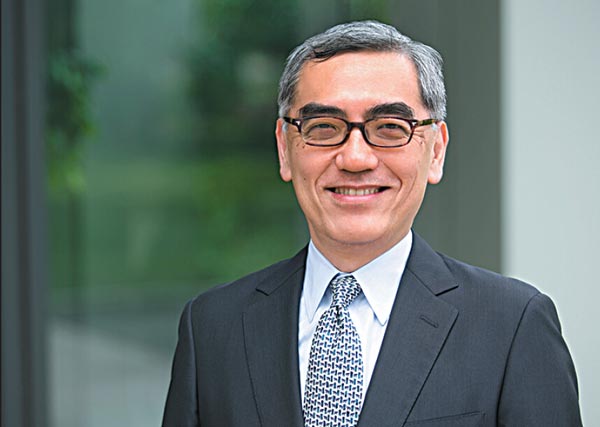 Jesse Wu, chairman of Johnson & Johnson China. [Photo/China Daily]
Q&A: JESSE WU
What kind of experience has shaped your thoughts the most?
In my opinion, it was the opportunity to be a part of China's economic miracle.
Who is your icon? (Which person do you most admire? )
Steve Jobs. He disrupted the way we think about consumer marketing.
We have been told that it is important to have proper insights on the needs and wants of consumers for marketing success.
Jobs challenged this orthodoxy by telling consumers what they should like, and succeeded beyond imagination.
What is your idea of perfect happiness?
That would be sleeping in my own bed.
Name the places in China that have impressed you the most and those you have not gone to, but want to explore?
My favorite trip was the one I took to Shaoxing in Zhejiang province.
I would also like to take a trip on the Silk Road.
What are your hobbies?
Studying Chinese literature and history.
What books are you reading currently? And why?
I am reading Zhuangzi, an ancient Chinese collection of anecdotes and fables.
It also reflects my deep appreciation for Chinese history and literature.
What do you want to do, if you were not working as a company executive?
I would like to be a Chinese literature teacher.