4. Customer services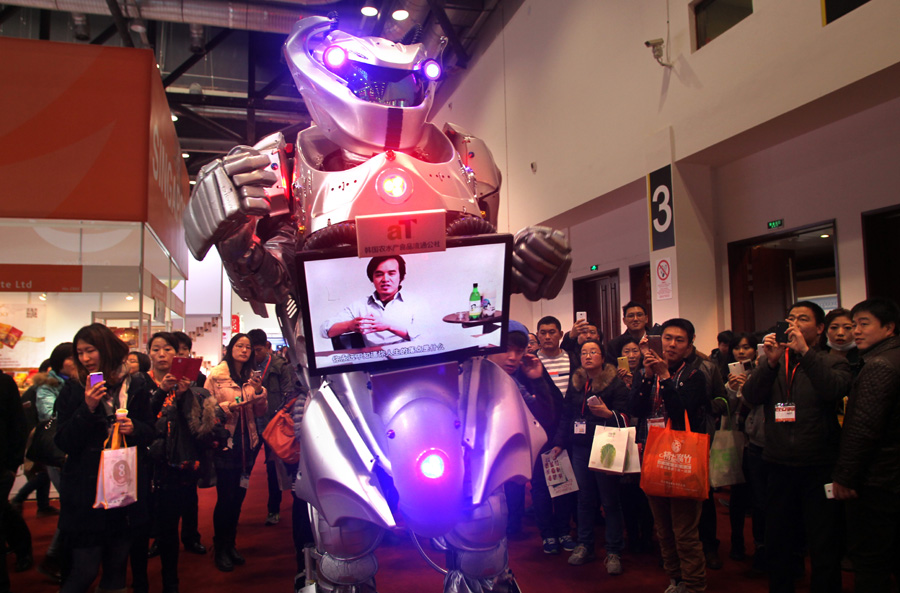 A robot is used to promote Korean food products at an exhibition in Beijing in November. [Photo provided to China Daily]
Almost everyone has the experience of calling a company-be it bank, airline, or telecommunication supplier-and having to wait for someone to answer the phone while listening to the same piece of music over and over again.
There are still problems even after someone has finally answered the phone. They might not be able to answer your questions or they are simply slow to respond. All these experiences drive customers crazy.
With the growing number of clients for such companies and lack of customer service staff to handle incoming calls, robots might be the answer.
In 2008, Xiaoi robot was put into operation by China Mobile in Jiangsu. The robot is able to answer questions from clients via web pages, text messages and other channels.
The web page version of Xiaoi answers more than 40,000 clients a day, saving 80,000 yuan in salaries.
The robot is also capable of receiving voice commands. However, dealing with the countless dialects Chinese people speak is a tough task for these robots.