European style Christmas markets have become a part of the holiday tradition in China, with both expats and locals mingling in to buy gifts and taste special Christmas delicacies.
China's biggest Christmas market is in Shanghai's Xuhui district, along the banks of the Huagpu river. It features more than 100 different stalls offering an array of handmade toys, Christmas decorations and traditional Christmas delicacies. The market opened up on Nov 29 and will go on till Christmas Eve.
Christmas markets are a unique Christmas tradition mainly in the German speaking parts of Europe like Austria, Switzerland, Germany and even parts of France and Italy. Their history dates back to the Late Middle Ages. One of the oldest Christmas markets in Germany, Dresden's Strietzelmarkt was first held in 1434.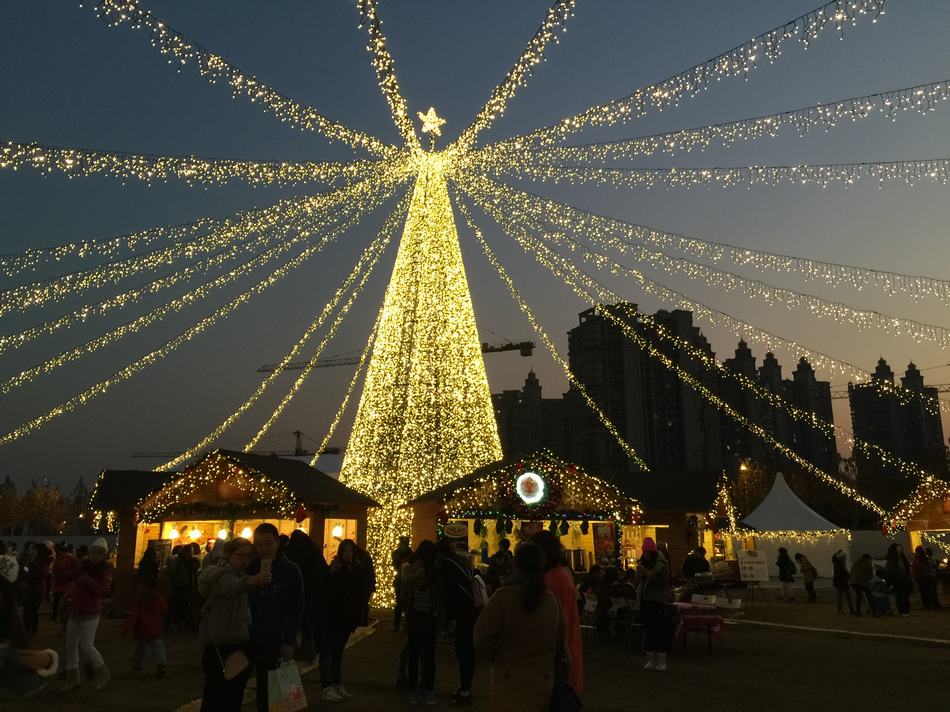 Shanghai's German Christmas Market in Xuhui district is the biggest Christmas market in China. It features a 16-meter-high Christmas tree adorned with more than 20,000 sparkling lights and live performances by a variety of choirs, pop singers and DJs.[Photo/CRI]