Wu Jianping, a university graduate from Zhengzhou city, capital of Central China's Henan province, with physical disabilities landed a job through a television show in Beijing.
Wu lost his both arms in an electrical accident when he was six years old, but instead of feeling remorseful and helpless, he lived a normal life just like his peers.
By writing with his mouth, he passed the nation's college entrance examination with 548 marks out of total score of 750 and rolled into a university in 2010.
Four years later, Wu recently went on a TV show that helps job seekers. His excellent record and perseverance was admired by the interviewers and he was employed on the spot by an education training center.
The highest salary offered by the employers on the spot was 200,000 yuan ($32,408) per year, but he chose to be a management trainee with a 5,000 yuan salary per month during the internship.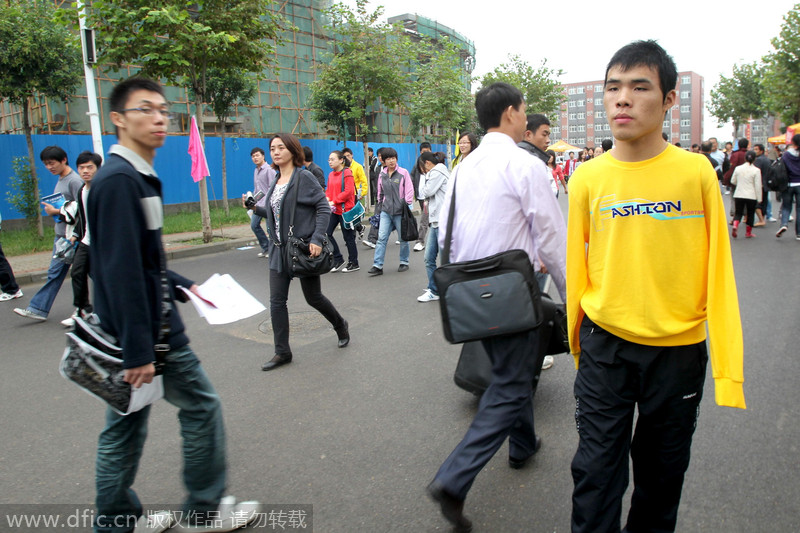 Wu Jianping, right in yellow, stands in the crowd in his university in Zhengzhou city, capital of Central China's Henan province, Sept 14, 2011. [Photo/IC]