Li Zhuliang, has been making traditional cleavers in a county in Handan city, North China's Hebei province, for more than 50 years.
The cleavers, made by hand are shaped by striking hot iron. Now 67-years-old, Li and his son Li Xiheng operate a shop producing stainless steel knives and normal knives made of iron.
According to the elder Li, it takes 25 steps to make one of the cleavers. The process is complicated, the two can only produced five cleavers per day. Each cleaver sells for 100 yuan, a little higher than the price of a normal cleaver, however demand for the cleavers are high because of the quality.
Despite the high earning potential, Li is concerned young people wouldn't be interested in the profession because of hardship.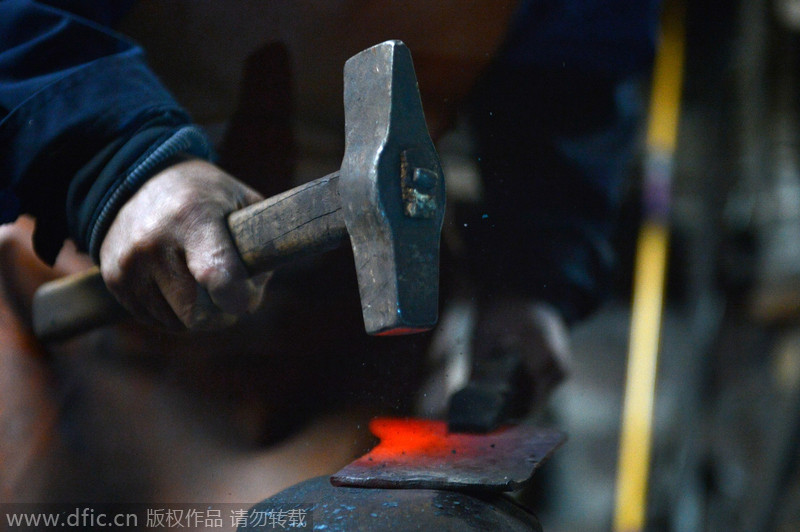 A smith shapes a knife blade out of heated iron in Handan city, North China's Hebei province, Dec 1, 2014. [Photo/IC]