Xu Zhiyun, a 60-year-old native of Shanghai, has assembled a mini car by himself. It is 60 centimeters in length, 35 centimeters in width and 40 centimeters in height. In size it is like a toy car, but has all the fundamental functions a real car needs.
The mini car has an engine, an accelerator, braking devices and gear systems. Besides the basic machinery, it is also equipped with front and rear lights, klaxon devices and a set of sound system.
It took Xu two years to make the car, and it cost him only 1,500 yuan ($244). However, what he enjoyed most was building it, said Xu.
As a native Shanghaier, Xu likes to create things by hand. He invented a steering device for television to make it more convenient for his family to watch it and even sewed his own clothes at home.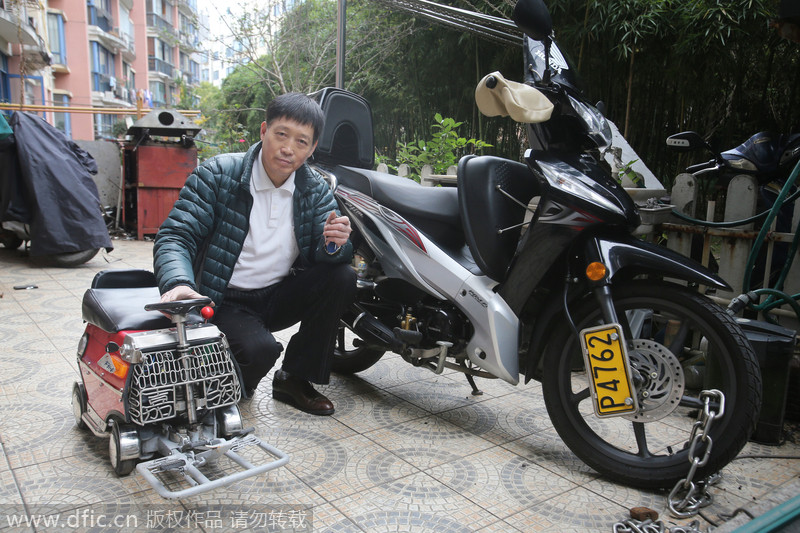 Xu Zhiyun shows his mini car at his home in Shanghai, Dec 2, 2014. [Photo/IC]