While still waiting for packages from shopping spree on "November 11", Chinese online shoppers are ready to spend on Black Friday. With easier access and popularization of cross-border payment methods, such as Paypal and credit cards, more and more Chinese online shoppers are joining the event that used to be participated by only handful of enthusiasts. According to data, Chinese consumers spent over $33 billion on overseas shopping websites in 2013, and the overseas spending will increase significantly this year.
What is Black Friday?
Black Friday is the Friday following Thanksgiving Day in the US, often regarded as the beginning of the Christmas shopping season.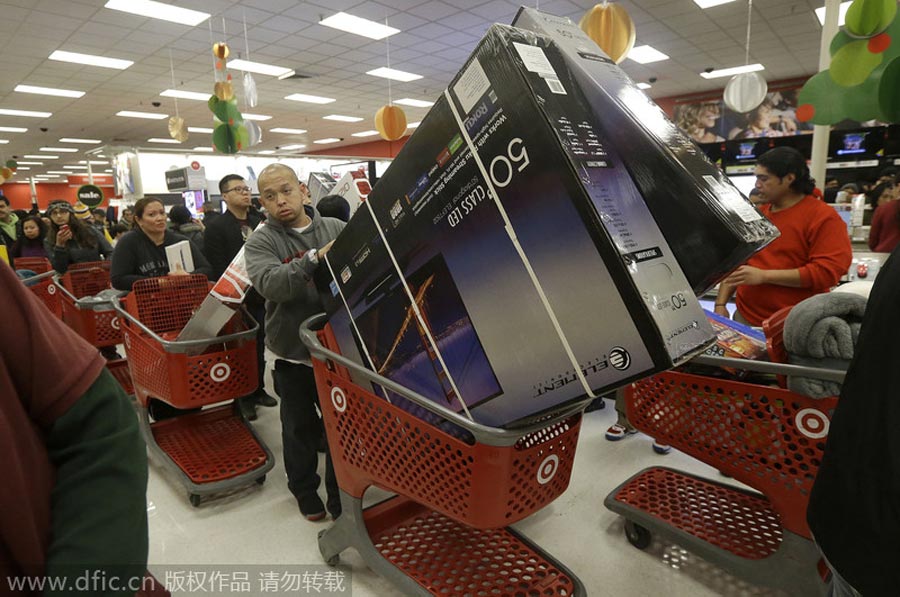 A man pushes two televisions in a shopping cart at a Target store on the year's biggest shopping day, Nov 28, 2013. [Photo/IC]