Hotel magazine, a trade publication serving the information needs of the worldwide hospitality industry, released a list of top 300 hotels in the world in August.
According to the magazine, the ranking is based on the number of guest rooms of the hotels. The data was gathered through an online survey completed by hotel company contacts as of December 31, 2013.
With 679,050 guest rooms, US-based Hilton Worldwide tops the list. China has more than 30 hotels ranked on the list, with Home Inns taking the ninth place.
Let's take a look at the top 10 Chinese hospitality companies listed by Hotel magazine.
No 10 Vienna Hotels
Number of guest rooms: 22,591
Rank: 51
Vienna Hotel Group Limited, operating as Vienna Hotels, is a hospitality chain, with its headquarters in Bao'an District, Shenzhen, South China's Guangdong province. The company was founded in 1993 and runs Vienna Hotel, 3 Best Inn, Venus Hotel and Vienna International Hotel in China.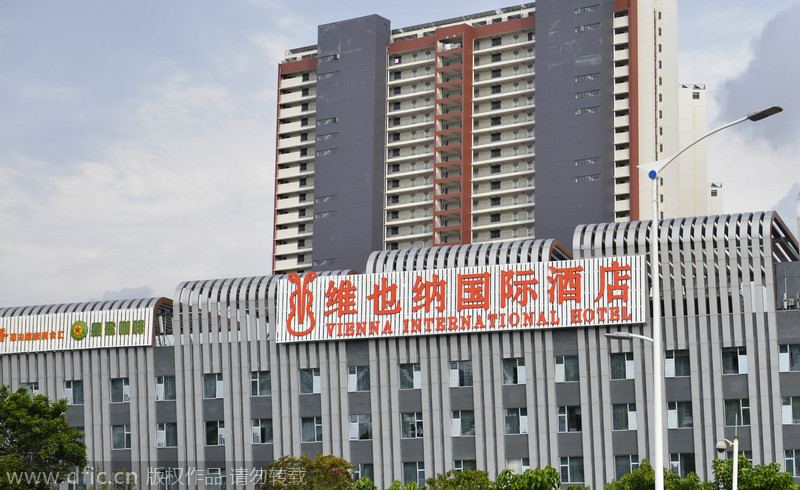 Vienna International Hotel located near the Shenzhen North Railway Station, Aug 11, 2014. [Photo / IC]