China has inked agreements with nine hubs to operate local offshore renminbi centers as the use of the Chinese currency increases in global trade and investment.
These centers will make it easier for investors to facilitate financial transactions, while lowering the cost of doing business for importers and exporters.
Here are the 9 offshore renminbi centers around the world.
1. Sydney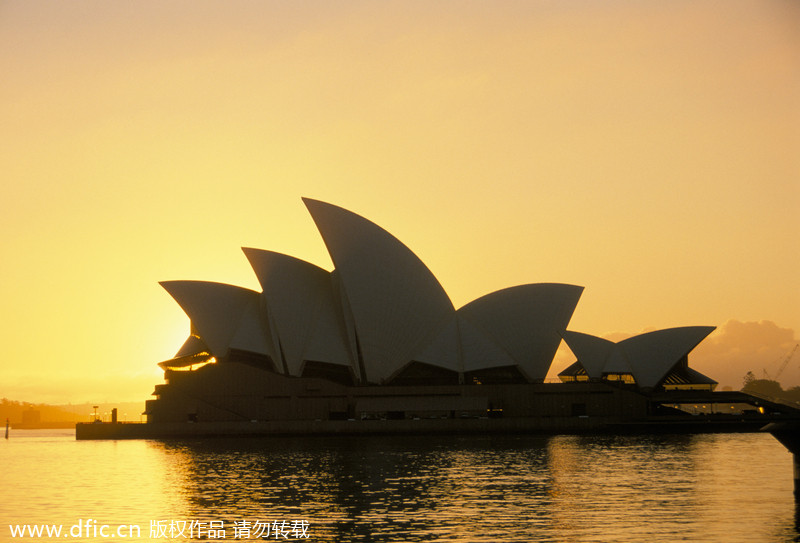 Opera House viewed from Campbell's Cove at dawn in Sydney on Aug 16, 2013. [Photo/IC]