A landmark trading link program between Shanghai and Hong Kong stock market was launched on Monday, giving international investors unprecedented access to shares on the Chinese mainland.
Since its official approval in April, it took more than seven months for the trading link to finally roll out. The benchmark Shanghai Composite Index (SCI) has risen over 18 percent since April.
Hong Kong's Chief Executive Leung Chun-ying said the Shanghai-Hong Kong Stock Connect will increase the competitiveness of both stock markets and enhance Hong Kong's status as a major offshore renminbi trading hub.
"It is a breakthrough in the opening up of China's financial markets and an important milestone in the development of Hong Kong as a unique gateway between the mainland and international investors," Chairman of the Hong Kong Exchanges and Clearing Limited Chow Chung-kong said at the launch ceremony.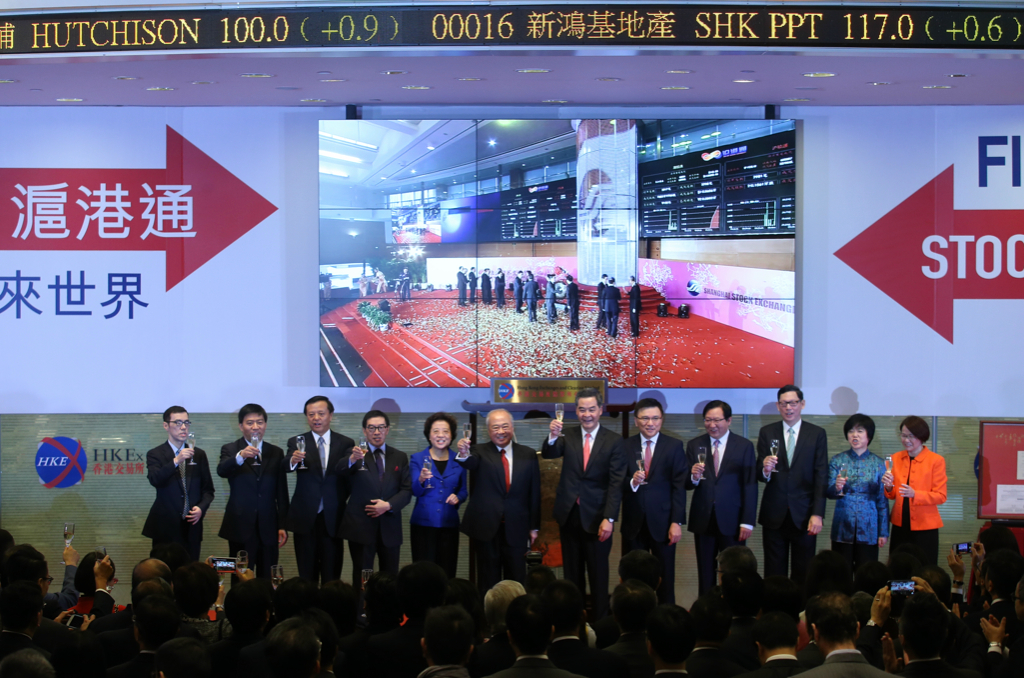 Government officials and senior management of Shanghai and Hong Kong bourses toast at the launch ceremony, Nov 17, 2014. [Photo/chinadaily.com.cn]